Sole and Cod Fillets Florentine
Sole and Cod Fillets Florentine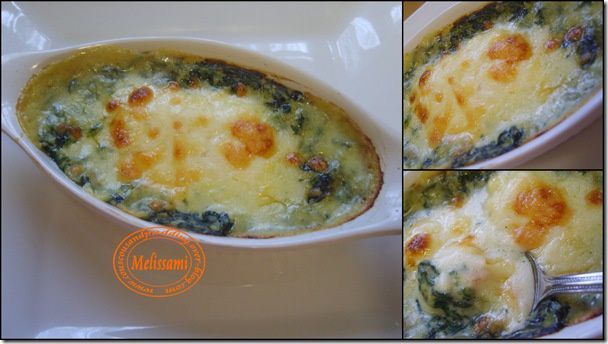 Hello,
Today I share with you this delicious recipe. This is a perfect way to cook fillets. Excellent for a summer dinner, simple to prepare and elegant to look at..lol. Fillets of either Sole or Cod are topped with a cheese sauce and baked on a bed of spinach, so the fillets stay most while cooking.
Ingredients:
4 sole or cod fillets
800g Spinach
Béchamel sauce
Grated parmesan or gruyere
Juice of 1/2 lemon
Salt and pepper to taste
Method:
Season the fillets. Sprinkle with lemon juice
Prepare the béchamel sauce
Wash the spinach and put into a pan with only the water remaining on the leaves. cook until wilted. Drain well.
Stir half of the béchamel sauce into the cooked spinach and spoon into 4 shallow ovenproof dishes.
Arrange the fillets on top.
Pour some of the sauce over the top.
Sprinkle with some cheese.
Bake in a preheated oven 200C/GM6 for 30-40min.