Kefta Tagine (meatballs) with peppers
Pour la recette en Français cliquez ici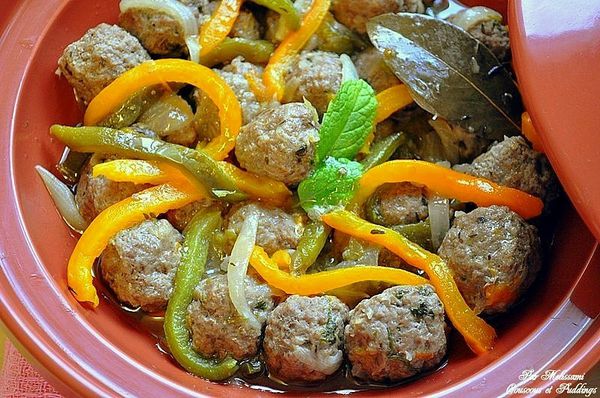 Ingredients:
For the meatballs:
500g minced meat
1 onion
1/2 teaspoon cumin, paprika
Salt and pepper
ginger
2 tbsp coriander
Plus
2 onions
2 bell peppers (yellow and green for me)
1 bay leaf
thyme
Salt and pepper

Method of preparation:
Grill the peppers, peel and cut them into strips.
Prepare the meatballs: Mix meat, diced onion, coriander and spices.
Make into small meatballs.
Brown the meatballs in a little oil, remove and drain.
In the same oil, fry the onions cut into thin strips, add peppers, meatballs and herbs and just a little water. Season.
Simmer over low heat until the meat is thoroughly cooked.