Moroccan Fish tagine with green olives
Pour la recette en Francais cliquez ici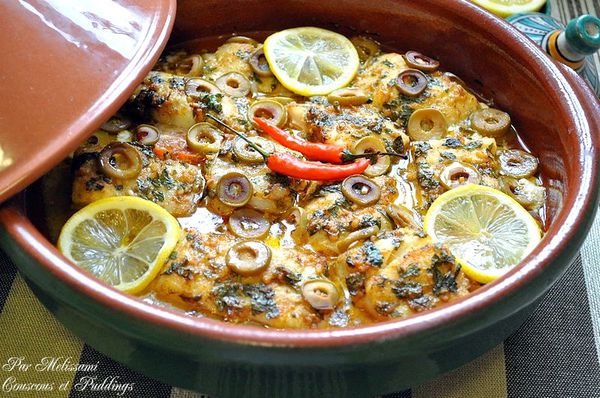 Ingredients:
1 kg white fish
2 tomatoes
parsley
coriander
5 cloves of garlic
1 teaspoon cumin
1 tsp paprika
Salt and pepper
juice of half a lemon
1 tea glass of olive oil
1 cup pitted green olives
Chilli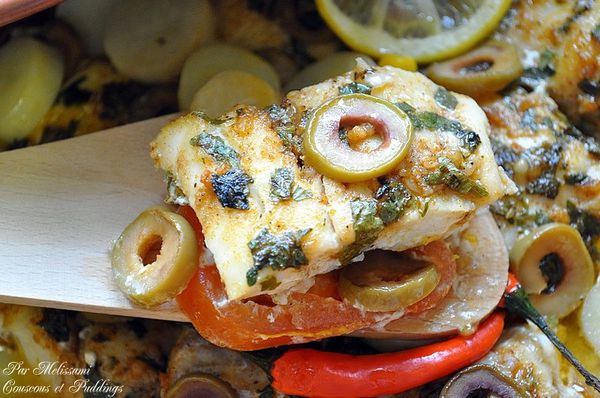 Method of preparation:
Prepare the Chermoula: Mix the spices and crushed garlic, add olive oil, lemon juice, and herbs
Line the bottom of the tagine with slices of tomatoes
Arrange fish on the tomatoes and cover with the chermoula
Cover with foil and marinate at least 2-hr in the fridge.
Bake in the oven for 15 mins.
Remove foil, add the olives and bake for another 5-10mins.