Pour la recette en Français cliquez ici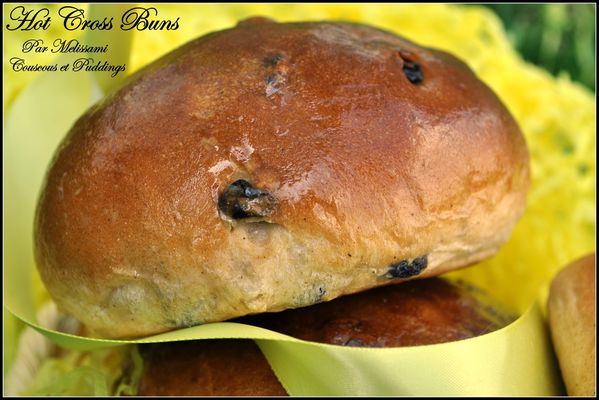 Ingredients:
1 egg
1 cup warm milk temperature 21-28C
4 tbsp with melted butter
4 tbsp sugar
1/2 tsp salt
2 tbsp of mixed spices
3 + 1/4 cups bread flour
2 tsp dried yeast
To finish:
100g currants
50g candied peel

Method of preparation: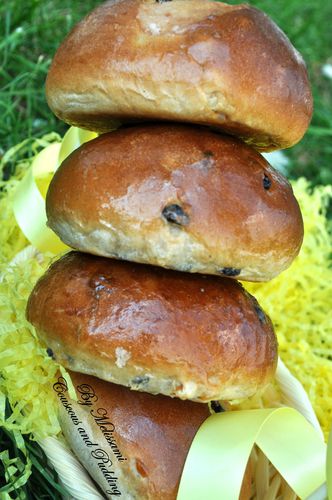 First mix the egg, milk and butter
Pour the mixture into the bowl of your bread machine
Add the other ingredients in order as above
Launch the mode "dough".
Before the end of the cycle, add the currants and the candied peel.
Transfer the dough on a lightlly floured surface.
Knead for 2 minutes.
Divide into 8 parts.
Put the balls on your baking sheet. Cover with clingfilm and let to rise.
When the buns have doubled in size, bake in a preheated oven 200C for 15-20min.
When the buns are cooked, brush the mixture two tbsp sugar + 2 tbsp milk (heat the milk and add sugar until the sugar dissolves)