Pour la recette en Français cliquez ici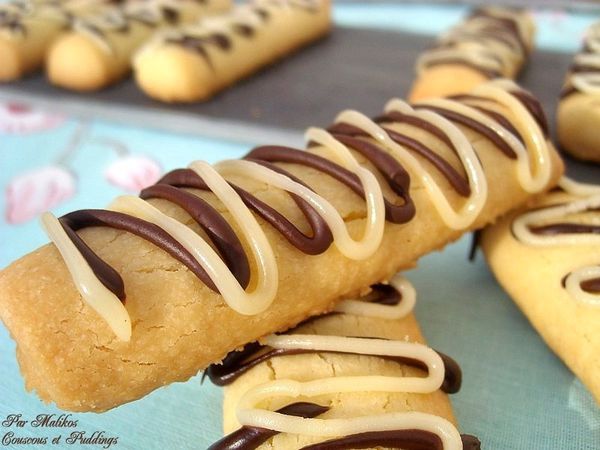 Ingredients:
- 250 g soft butter or margarine, softened
- 60 g icing sugar
- 1 teaspoon vanilla extract
- 1 pinch of salt
- 100 g cornflour
- 250 g flour
For The Decoration:
- 50 g dark chocolate
- 50 g white chocolate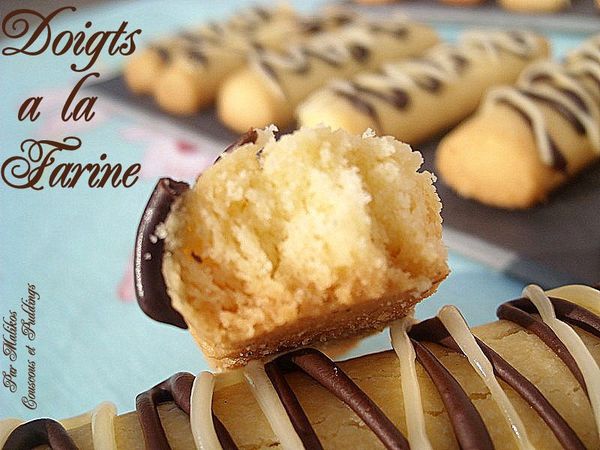 Method of preparation:
* Cream the butter and icing sugar, vanilla extract, pinch of salt
Add the cornstarch and flour.
Fill a piping bag with this dough and make fingers of 8 cm long.
* Bake in moderate oven at 150 ° C until the cakes are a light golden color.
* Place on a rack to cool.
Decorate with melted dark and white chocolate.