Carrot dolma - Stuffed carrots with meat and peas -
Pour la recettes en Français cliquez ici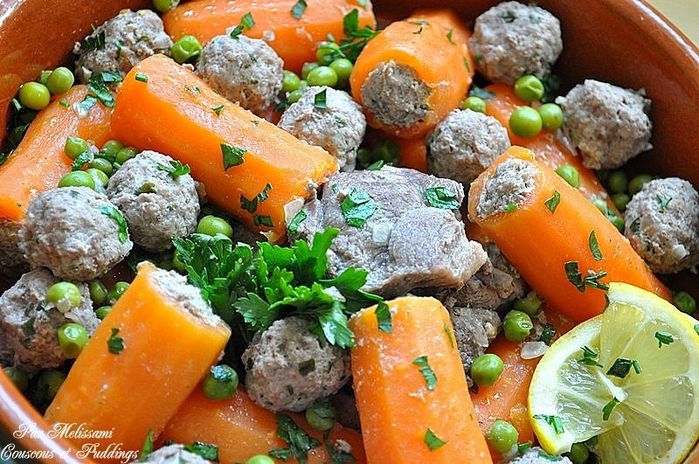 Ingredients:
700g meat
1.500 kg of carrots
1 onion
A handful of peas
1/2 bunch parsley
1 tbsp of oil
salt, black pepper, cinnamon
For the stuffing:
500g minced meat
1/2 bunch parsley
1 onion
1 egg
salt, black pepper, cinnamon

Method of preparation:
Brown the meat (cut into pieces) with the chopped onion in 1 tbsp oil for about 10min. Season.
Cover with water and leave to cook.
Prepare the filling: mix the ingredients.
Hollow out the carrots, then fill with the stuffing.
When the meat is almost cooked, arrange carrots in the sauce, add the peas and cook over a low heat.
Shape the rest of the filling into small meatballs and incorporate them into the pot.
Cook until the sauce is reduced.
Serve with chopped parsley and lemon.