Stuffed olives tagine - Tagine zitoune -
Pour la recette en Français cliquez ici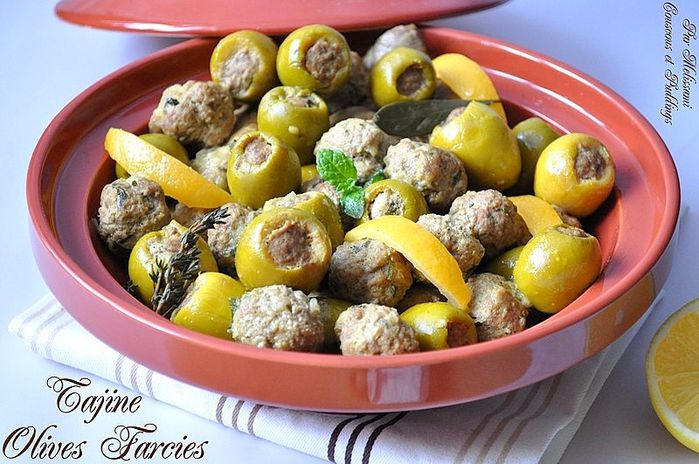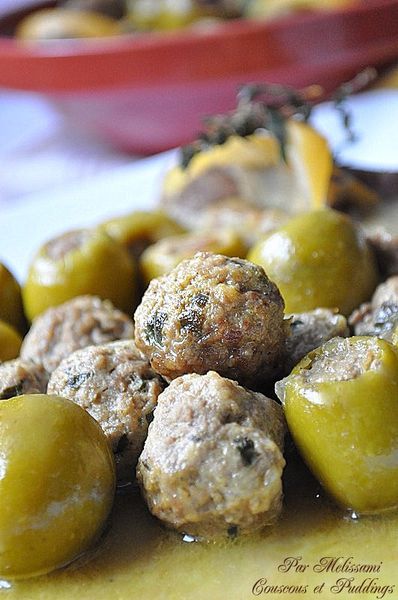 Ingredients:
500g of meat (mutton or lamb)
200g minced meat
200g pitted green olives
2 tbsp oil
1 onion
salt, black pepper
cinnamon, saffron
1 egg
lemon

Method of preparation:
Brown the meat the chopped onion in the oil. Add the spices, cover with water and leave to cook.
Blanch the olives 5 ​​min in boiling water.
Mix the minced meat with the egg, salt, pepper, cinnamon and chopped parsley.
Drain olives and stuff them with the minced meat mixture.
Shape the remainder into small meatballs.
Dip the olives and the meatballs in the sauce and simmer until the meat is cooked and the sauce reduced.
Garnish with lemon slices.