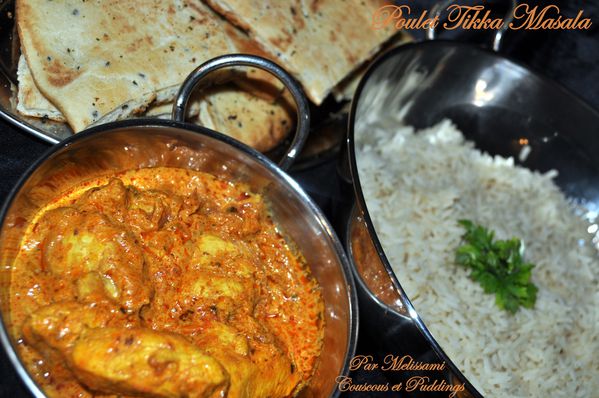 Chicken Tikka Masala (mixed spices) is a very popular Indian dish in England. The politician Robin Cook described it as "true national dish of the United Kingdom, not only because it's the most popular, but also because it is a perfect image of how the UK absorbs and adapts external influences. "Served with rice and Indian bread Naan is a meal full of flavor.
XXXXX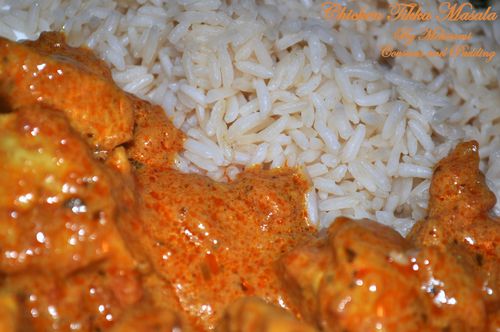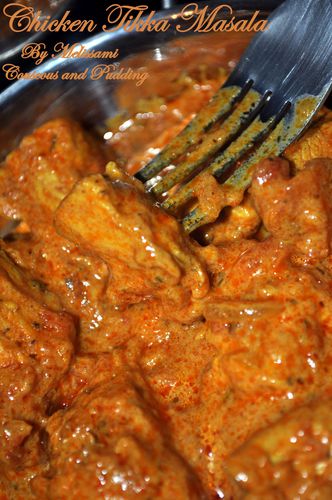 Ingredients:

300g chicken breast

200g tomatoes

1 onion

2 cloves garlic

200ml water

150ml plain yoghurt or cream

2 tbsp of oil


For the Tikka Masala

1 tsp coriander seeds

1 tsp cumin

1 teaspoon paprika

1 / 2 teaspoon garam masala

1 / 2 teaspoon ginger

1 / 2 teaspoon dried mint

1 / 2 teaspoon hot pepper

1 / 2 tsp turmeric (or turmeric)

1 tbsp of lemon juice


Method:

Mix chopped chicken with the spices and marinate for at least 2 hours.

Sauté onion and garlic in oil.

Add the chicken (you can cook under the grill first), and saute 3 minutes.

Add the diced tomato and simmer 5 minutes.

Add water and leave on low heat for 15-20 minutes.

Stir in the cream or yogurt and then take it off the heat.

Serve hot with rice.