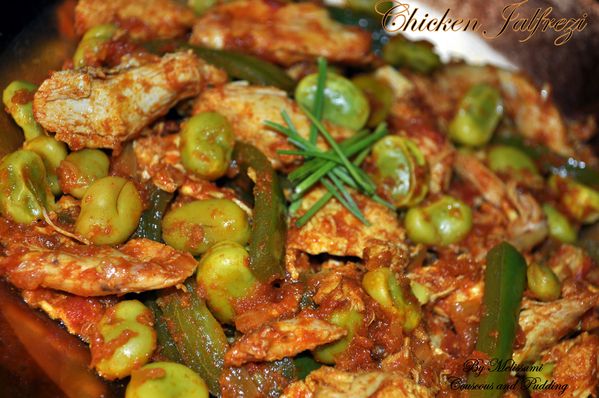 Today I share with you this recipe for curry found in many Indian and Pakistani restaurants, a very easy recipe to use any leftover roast chicken. The name of this dish, Jalfrezi jhal frezi means dry fry because it does not contain a sauce. You can prepare this dish with meat and add any vegetables.
XXXX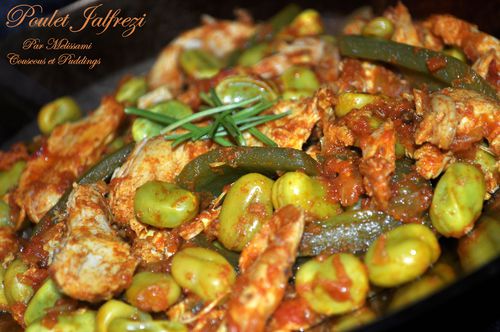 Ingredients:

500g cooked chicken cut into small pieces
125g frozen broad beans
1 green pepper into small strips (my husband cut the pepper into large lol)
1 teaspoon mustard oil
3 tbsp Vegetable oil
1 onion
3 garlic cloves
1 tbsp of tomato puree
2 tomatoes
1 tsp turmeric
1 / 2 tsp cumin
1 / 2 tsp coriander powder
1 / 2 teaspoon pepper
1 / 2 teaspoon garam masala
1 teaspoon vinegar
salt


Method:

In a large pan, heat oil, sauté onion and garlic.

Add the tomato paste, diced tomatoes, spices and vinegar. and leave on heat for 1min.

Stir in the pepper cut into strips and the borad beans.

Add the chicken and leave on low heat for 8 minutes or until the peppers and beans are well cooked.

Serve with coriander.