Prawn Chow Mein or Chinese Noodles with Prawns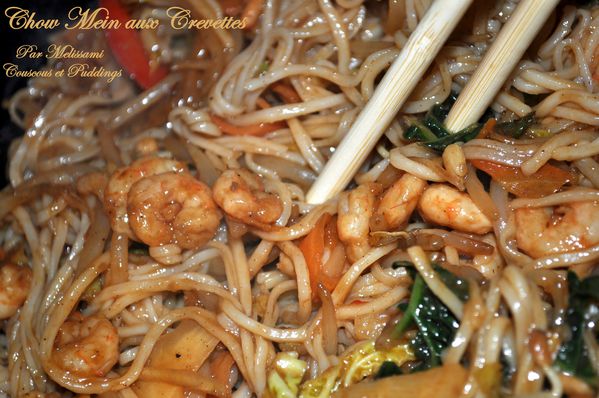 Today, I propose to make a stopover in China. I replace my pan with my wok to share with you this dish of noodles with prawns and vegetable stir-fry, an easy and quick dish to prepare and the result is very tasty ...
XXX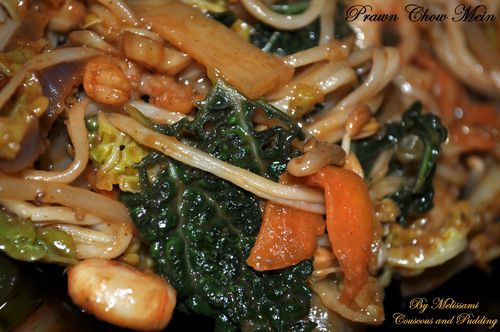 Ingredients:

Prawns
Chinese noodles
bean sprouts
carrot
Chinese cabbage
cabbage
onion
Pepper
Runner Beans
Oil
You can add broccoli, mushrooms, celery etc. ..

For the sauce:

2 tbsp of soy sauce
1 itbsp oyster sauce
1 / 2 teaspoon sugar
A few drops of sesame oil
1 tbsp of cornstarch mixed with a little water


Method:

Cook the noodles in boiling water
In a wok, saute the vegetables cut into strips and prawns in 2 tbsp of hot oil for 3 minutes while stirring. Vegetables should be cooked but still slightly crunchy.
Add the sauce.
Stir in cooked noodles and sauté for 1 minute.
Serve hot.