Marmalade Pudding Cake, Nigella Lawson Recipe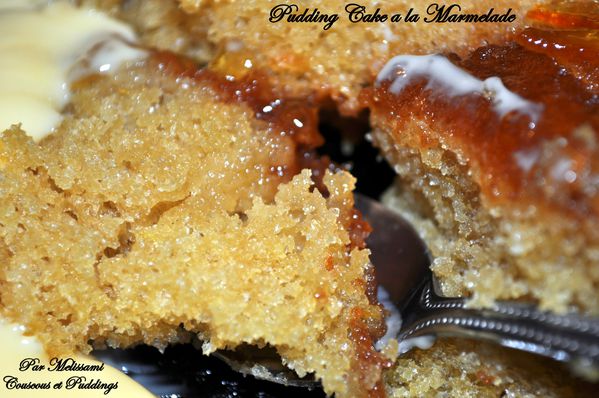 When I prepared the orange marmalade (Recipe here), I had in minde this cake that I saw in the latest book of Nigella Lawson so I didn't miss the opportunity to prepare it. A very soft and light cake that is both sweet and bitter that we adored served with custard.
XXX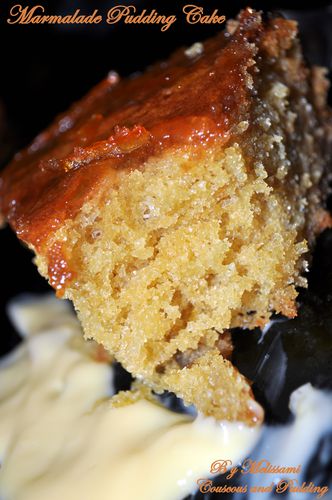 Ingredients
250g soft unsalted butter
75g caster sugar
75g light brown muscovado sugar
150g marmalade, plus 75g for the glaze
225g plain flour
½ teaspoon bicarbonate of soda
1 teaspoon baking powder
4 eggs
zest and juice 1 orange (reserve juice ½ orange for the glaze)
Method
Cream the butter and both sugars with a hand held mixer, beat in the marmalade followed by the dry ingredients, then the eggs and finally the orange zest and juice.
Pour the mixture in well buttered dish.
Cook in a preheated oven 180C for about 40 minutes or until the cake is well risen.
Warm the glaze mixture ( 75g marmalade and juice of ½ orange) in a small pan until melted together.
Glaze the top of the cake.
Serve with Custard.