Courgette cake - very moist -
Pour la recette en Francais cliquez ici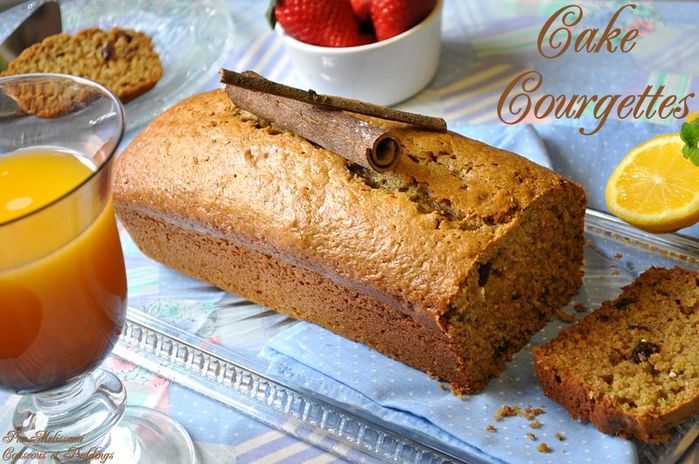 Ingredients:
200g grated courgettes
150g sugar
1 egg
125ml Vegetable oil
200g flour
1/2 teaspoon salt
1/2 teaspoon baking soda
1/4 teaspoon of baking powder
1 teaspoon cinnamon
2 teaspoons lemon zest
some raisins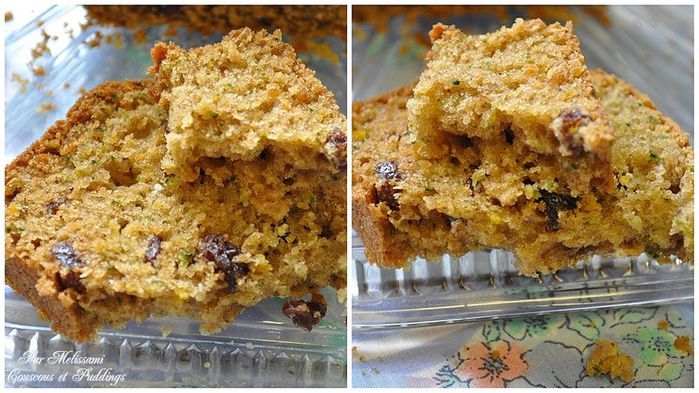 Method of preparation:
In a bowl, mix together the courgettes, sugar, egg and oil.
In another bowl, sift together flour, salt, baking soda and baking powder, add the cinnamon and lemon zest.
Stir the flour mixture into the courgette mixture. Add some raisins rolled in a little flour and mix to incorporate.
Pour the mixture into a greased cake tin.
Bake in preheated oven to160C for 45 min or until a knife inserted in the centre comes out clean.
Remove and let to cool for about 10 minutes before turning out onto wire rack and cool completely.
recipe from http://allrecipes.co.uk/recipe/5959/lemon-courgette-cake.aspx