Fruity and Creamy English Trifle
Fruity and Creamy English Trifle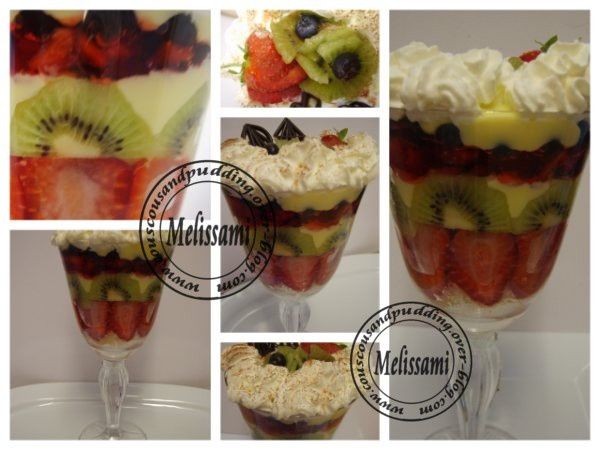 English Trifle is an excellent way of using up leftover pieces of cake or biscuits, jelly, custard, fruits and whipping cream. It is a recipe where you can use any fruit that is in season at the time. You can use as many sponges, custard, jelly and fruits as you want depending on the size of your trifle dish..lol. it's a delicious and tempting mixture of sponge fruit and cream..Ingredients

Trifle sponges
Jelly
Fruits
Custard
Whipping cream


Method

Layer the trifle sponge in the base of a glass serving dish.

Make up the jelly according to the pack instructions and leave to cool, but do not allow to set. This will stop the jelly soaking completely into the sponge.

Put the strawberries around the side of the glass

Pour over the jelly and leave to set.

Spoon over the cold custard.

Decorate with fruit.

Repeat until the top of the glass

Top with whipped cream

Decorate with fruits.

Chill 2 hours before serving.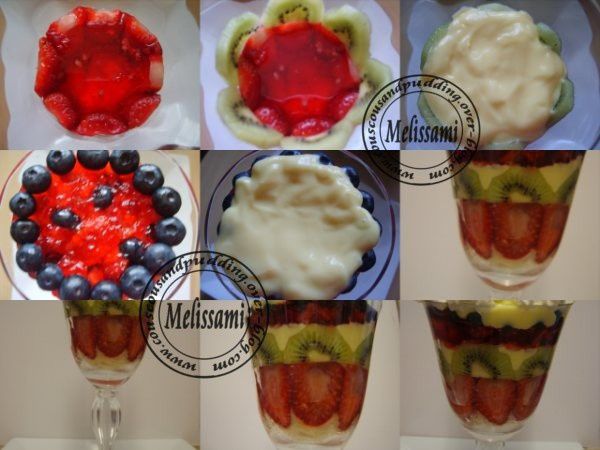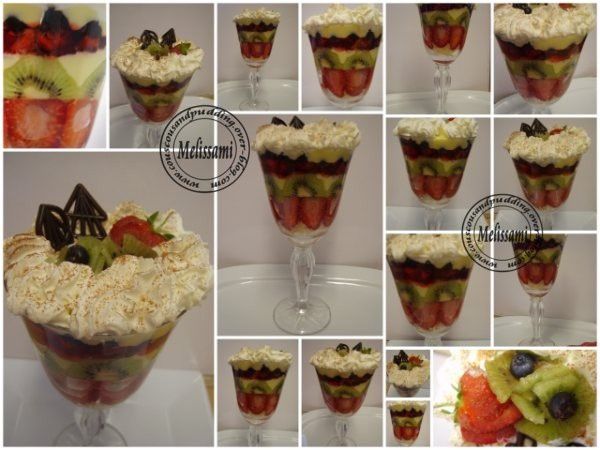 XXX