Icing Sugar Coated Sweets with Flan
Icing Sugar Coated Sweets with Flan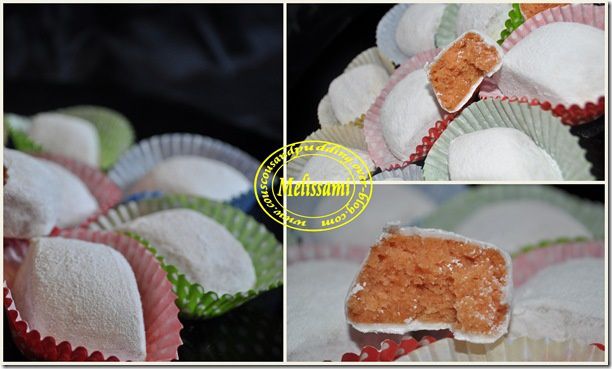 An economic and easy to prepare sweets is what I offer you today. A delicious and attractive gateau with flan that melts in your mouth. I usually prepare it with a vanilla flan and this time I used the strawberry one and the result is delicious. It is a very tender sweet just like Makrout Ellouz, try it and you will not be disappointed.
Have a nice day
XXX

Ingredients
250g margarine
1 cup flan
2 eggs + 2 egg yolks
1 tsp baking powder
Flour
Icing sugar

Method:

Mix well margarine, eggs and custard.
Add flour and baking powder, little by little until the dough is firm and smooth.
make a roll and cut diamonds.
Bake for 20min GM5.
Cool.
Dip in syrup (made with sugar and water) or water of orange blossom.
coat with some icing sugar.
Coat a 2nd time with icing sugar before serving.
Thanks for your visit and if you like my recipes don't forget to subscribe to my Newsletter….