Upside Down Caramelised Peach Cakes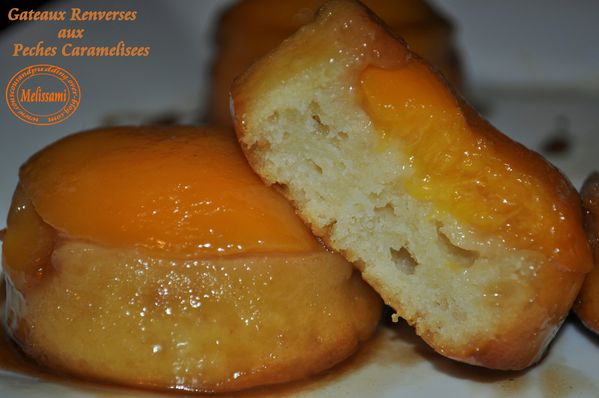 With the cold and snow, I share with you some delicious caramelized peach, muffins or minicakes . These muffins are very light, soft and moist with the taste of peaches in syrup, cut into halves or slices. You could caramelise the peaches on a low heat (mixed with butter and sugar), stirring for 3-4 minutes or in the oven as I did,
because the peaches retain their shape and the cakes are well soaked in the caramel. Delicious...
XXXXX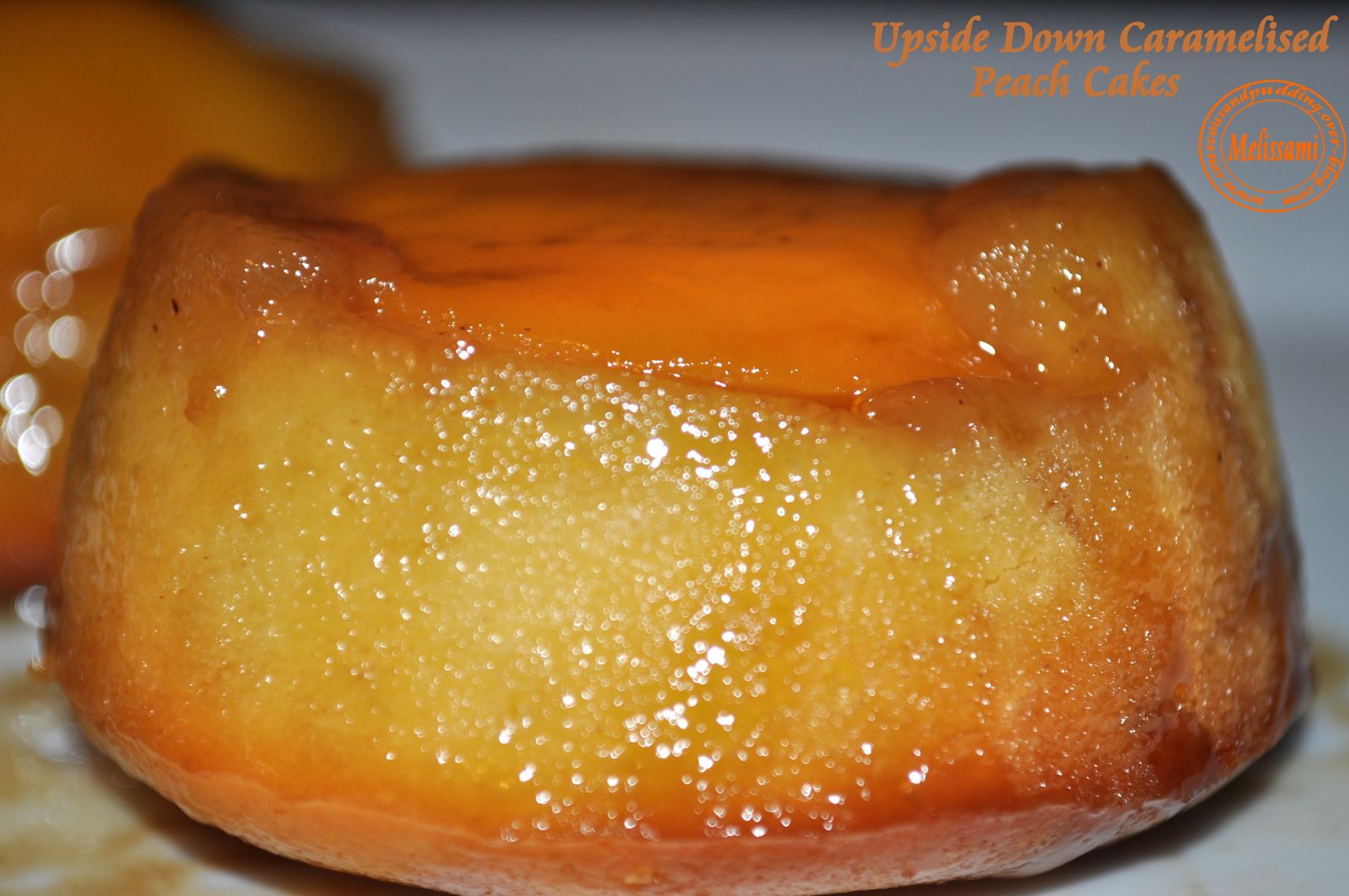 Ingredients:

125g butter

150g sugar

2 eggs

Raising flour 185g

75g flour

250ml buttermilk


For the caramelized peaches:

2 tins of peaches in syrup

60g butter

100g brown sugar
Method:
Divide the butter and sugar evenly beteen the cups of a muffin tin.

Place in the oven for 5 min.

Remove from the oven, arange the peach slices in the bottom of the muffin cups and cook for extra 10min.
Beat the butter and sugar in a bowl, with electric mixer until light and fluffy.

Beat in the eggs, one at a time.

Stir in the sifted ingredients and buttermilk in two batches.

Stir in some peaches (if using).

Divide among the muffin cups.

Bake for 30min.

Leave to stand for 5min then turn over on a plate.

Serve warm