Apple and Cinnamon Muffins: Nigella Lawson's Recipe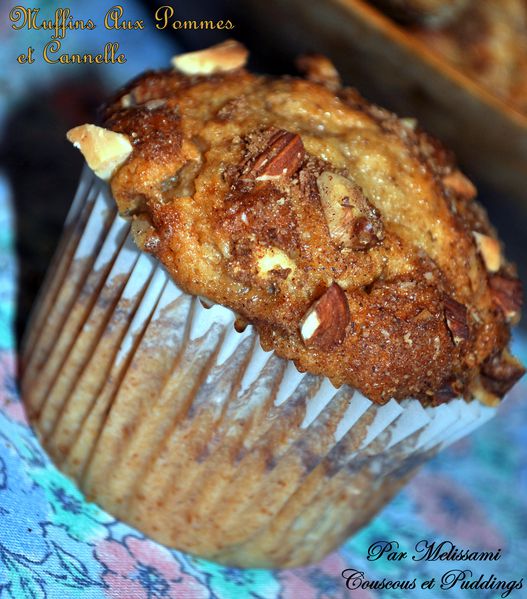 After meeting the famous and talented Nigella Lawson, I was inspired to make one of her recipes. So I rushed home to her last book and my choice was these delicious and moist apple muffins scented with cinnamon, the smell of this mixture invaded my home when cooking so I was stuck in my kitchen lol. Once removed from the oven I had only one desire, to taste them without even waiting for them to cool, even with a camera in my hands lol.
Bizzzz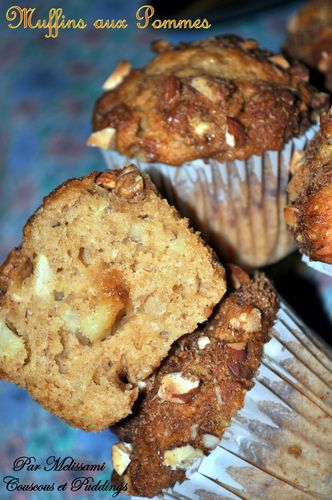 Ingredients:

2 apples

250g Plain flour or Spelt flour

2 teaspoon baking powder

2 teaspoon ground cinnamon

125 g light brown sugar plus 4 tsp for garnish

125ml honey

60ml of runny natural yoghurt

125ml vegetable oil

2 eggs

75g whole almonds (for me a mix of almonds and walnuts




Method:

Combine flour, baking powder and 1 teaspoon cinnamon in a bowl.

Whisk together brown sugar, honey, oil and eggs in a bowl.


Cut the almonds coarsely and add half of them to the flour.


Keep the other half aside, and add the second teaspoon of cinnamon with 4 teaspoon brown sugar. This will be the topping for muffins.

Add the egg mixture into dry ingredients. Add the diced apples and mix. As with all muffin, do not overmix - the more lumpy, the lighter will be the muffins.

Pour the batter into the muffin cases and sprinkle with the topping.

Bake in a preheated oven 200C and cook for 20 minutes or until the muffins are golden brown.