Yesterday I met Nigella Lawson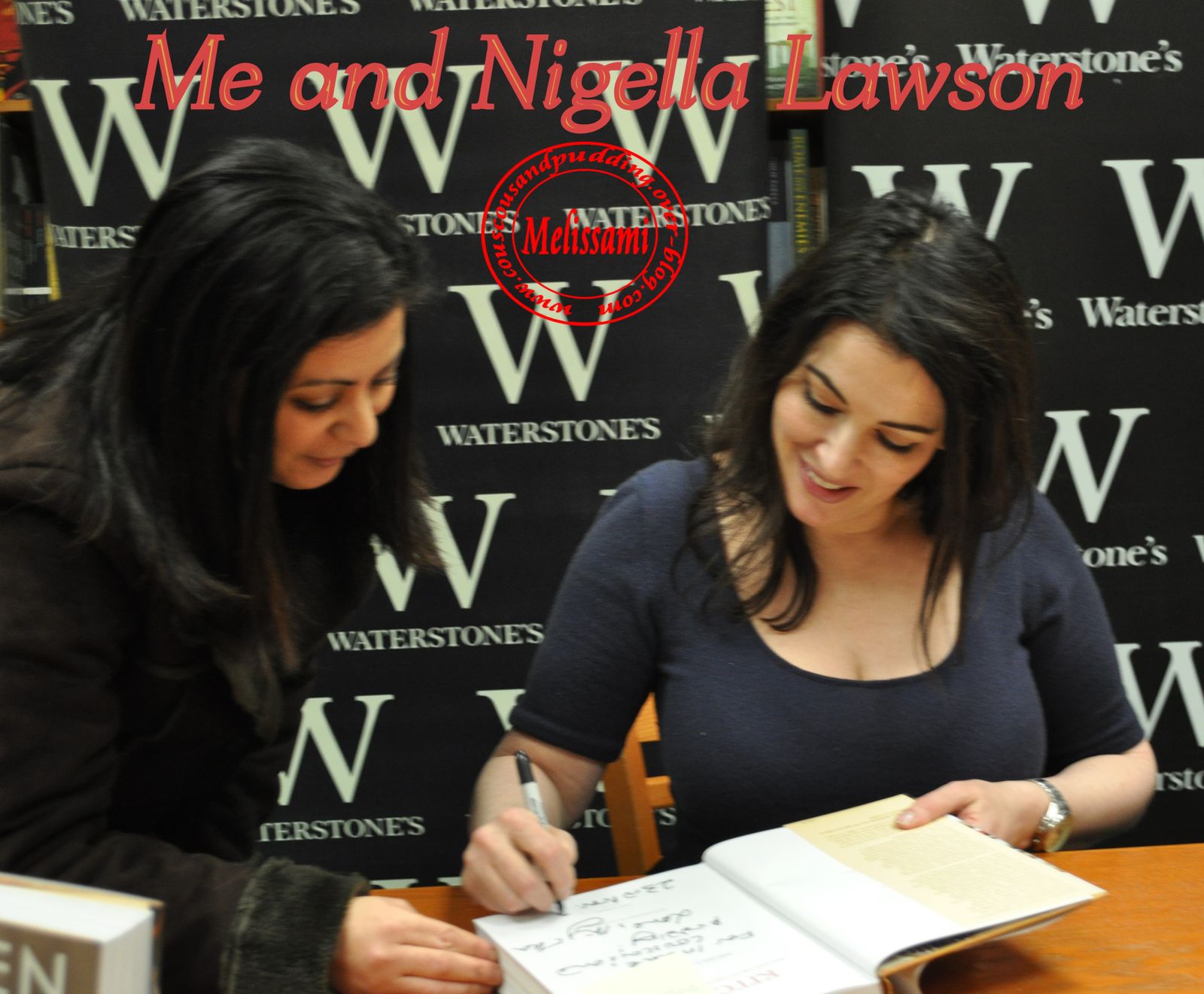 After meeting Gordon Ramsay a while back during his book signing session, yesterday was the turn of the talented, elegant and charming Nigella Lawson of whom I am a big fan. Passionate about good food, a journalist and television presenter, she is also the author of several successful cookbooks: Nigella Express, Forever Summer with Nigella, Nigella Bites, How to Be a Domestic Goddess ... etc. which have sold over 6 million copies worldwide. She embodies the joy of living, greed, femininity, she is a radiant beauty, who shares her philosophy: to live better, eat better, cook without stress. I'm sure most of you know Nigella Lawson because she appears on several TV cooking around the world: Fatafeat, Cuisine TV, Food TV, Food Network .. etc..


I met yesterday Nigella During her book signing event of her latest book: Recipes From the Heart of the Home, which accompanies her television series of the same name, she describes as it's simply my love affair with the kitchen. It was a great pleasure to meet and talk to her and of course I did not miss the opportunity to tell her about my blog and what I do ..