White Chocolate, Lemon and Coconut Truffles
Pour la recette en Français Cliquez ICI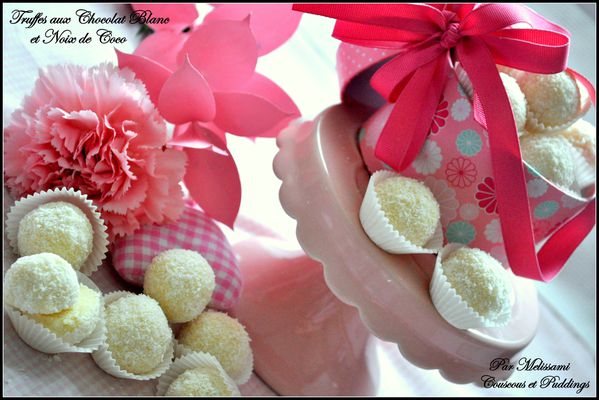 If you love white chocolate and coconut like me, then I can assure you that you will not settle for just one or two truffles, because they are pure indulgence, a mixture of white chocolate and coconutmilk with a hint of lemon juice, then coated with coconut, a wonder, an easy and quick to make guaranteed delight ...
XXXX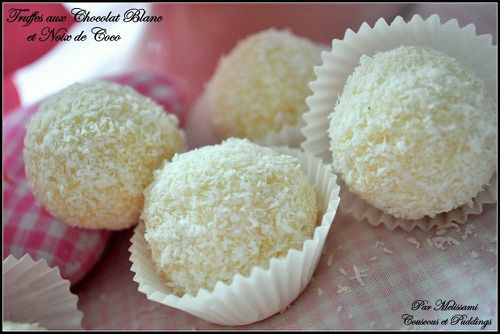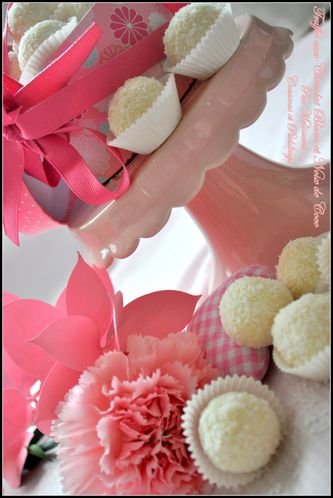 Ingredients:

100 ml Coconut milk
400g white chocolate
Zest of one lemon
A few drops of lemon juice (to taste)
Shredded coconut



Method:

In a saucepan, combine coconut milk and chocolate, melt over low heat while stirring.

Remove from heat and mix well.

Cool

Stir in lemon zest and juice (to taste).

Refrigerate for 30 minutes.

Shape into small balls and roll in coconut.

Refrigerate at least 1 hr.

Enjoy.