White Chocolate Crème Brûlée
White Chocolate Crème Brûlée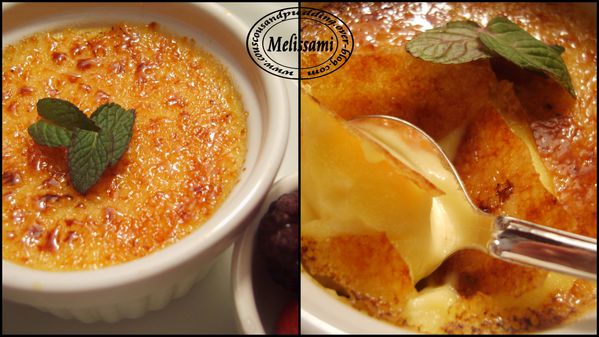 Ingredients:

284ml double cream (heavy cream)
60g white chocolate
2 tbsp caster sugar
3 egg yolks
1 tsp orange flower sugar
3 tbsp Demarara sugar



Method:

Heat the cream, chocolate and orange flower sugar, until the chocolate melts.
In a bowl, beat egg yolks and sugar.
Stir in the cream.
Pour into ramekins.
Bake in a preheated oven to GM4 in a Bain Marie for 30 min.
Refrigerate for 3-4 hours.
Sprinkle with a tablespoon of Demarara sugar.
Caramelised with a blowtorch.