Unbaked Cheescake with condensed milk
Pour la recette en Francais cliquez ici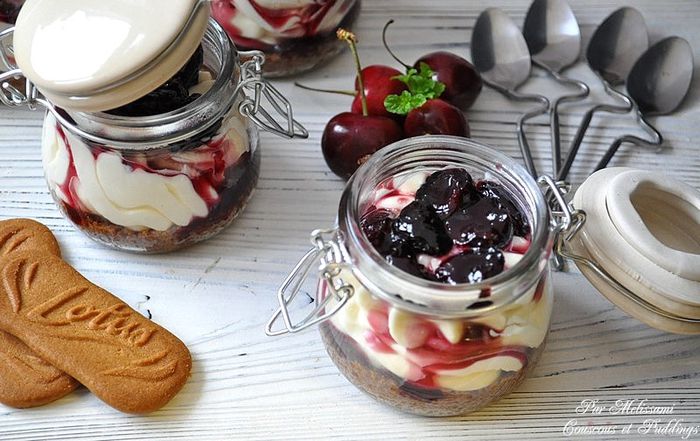 Ingredients:
130g digestive biscuits (speculoos for me)
40g butter, melted
250g mascarpone or Philadelphia
1 can sweetened condensed milk
juice of 2 lemons. (more or less)
For the cherry compote:
250g cherry
25g sugar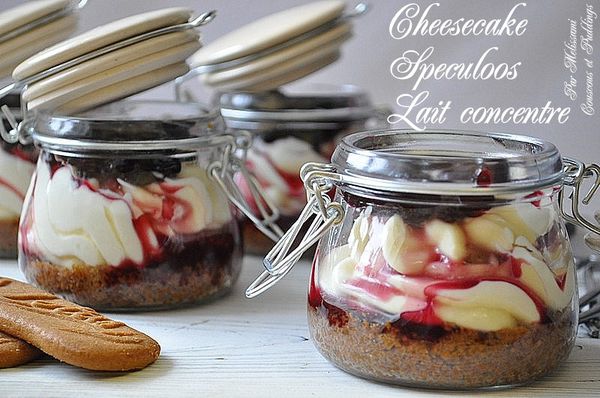 Method of preparation:
Combine the crushed biscuits with melted butter, press the mixture into glasses or into a mold, let to cool while preparing filling.
Beat the mascarpone or philadelphia cheese until creamy, add the condensed milk.
Stir in lemon juice (the amount depends on your taste)
Pour over the prepared base and refrigerate for at least 1 hour.
Prepare the fruit compote: mix the cherries with sugar over low heat and leave to cook for few minutes.
Remove glasses from refrigerator and pour in the fruit compote.