Syrian sweet bird's nest with katayef
Syrian Sweet Bird's Nest with Katayef (Ktaif)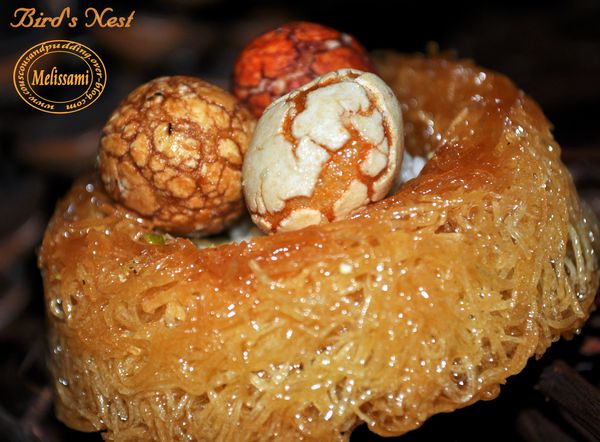 I add to my sweets index , this Syrian sweet, bird's nest or ouch el boulboul with Ktayaf (angel hair) and dried fruit. Very easy and quick to prepare. Drizzle with honey, it's a treat to accompany a cup of tea ..
XXX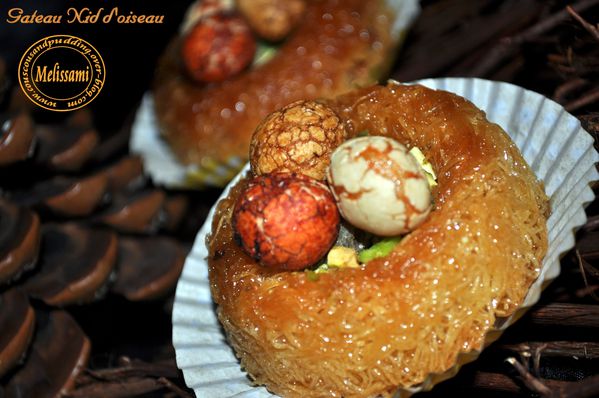 Ingredients:

Ktaif, angel hair
Margarine
Dried fruit (for me a mixture of walnuts and almonds)
Honey



Method:

Undo the ktaif using melted margarine.
Butter the molds.
Arrange a layer of ktayif on the molds.
Cover with a layer of crushed dry fruits with honey.
Cover with another layer of ktaif.
Brush with melted margarine.
Bake in a moderate oven until the cakes have a golden brown color.
Invert cakes then dip them in honey.
Decorate as you wish.