Snowman Mincemeat Cupcakes with Coconut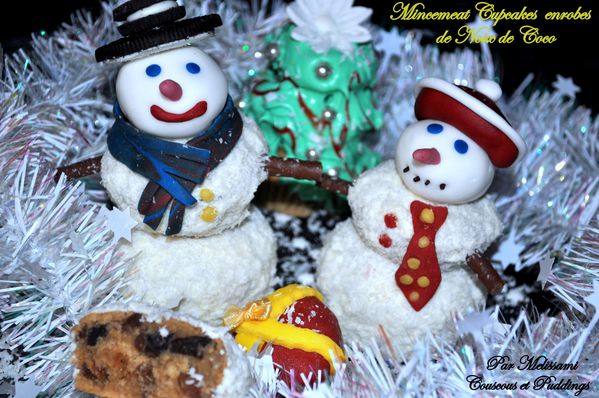 As I had a lot of mincemeat left from the mince pies, I decided to make these delicious cupcakes. I had a lot of fun with the kids in transforming these cupcakes into snowmen, gifts and tree using frosting and icing. With this recipe I am participating in the talented Cupcakista contest of the wonderful blog Cupcakeista under the theme Christmas Cupcakes.
XXXX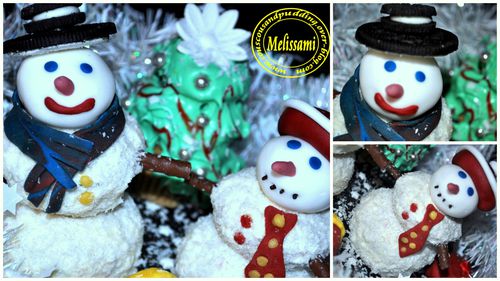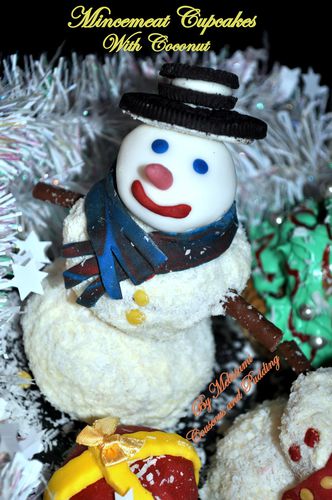 Ingredients:


125g butter

25g muscovado sugar

2 eggs

150g self-raising flour

1 / 2 teaspoon baking powder

1 teaspoon mixed spice

1 tbsp milk

300g mincemeat (recipe here)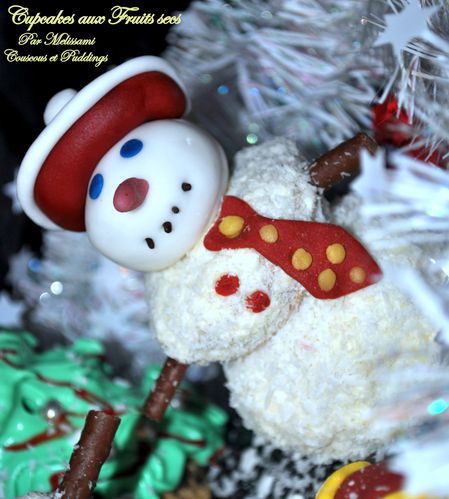 Method:

Mix all ingredients with a hand held mixer except the mincemeat, for about 1 min.

Add the mincemeat. Mix well

Divide the mixture between the cupcakes cases.

Bake in preheated oven 180C for 20-25min.


Cool then Cover with icing and coconut.


Decorate as you wish ...