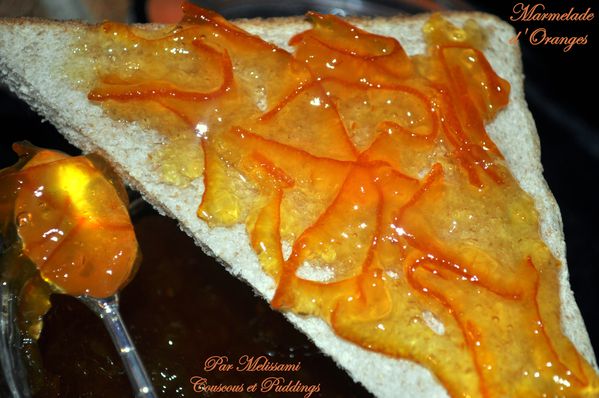 You can find very good marmalades in any supermarket but nothing beats a good homemade marmalade. We can use any oranges but the intense flavour and bitterness of the Seville oranges give it a unique taste. With the flu and colds about these days, my children and I have consumed loads of oranges and kiwi and this marmalade is just another source of vitamin C and of course a little sugar to give us energy .. lol.
XXXXX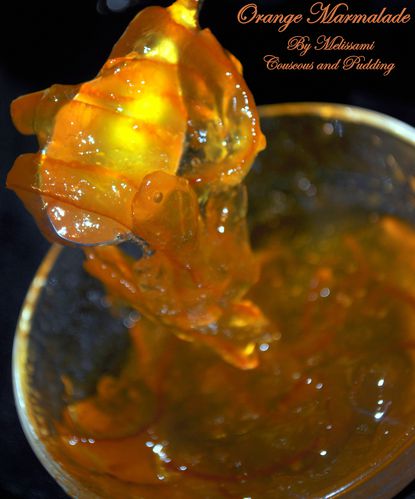 Ingredients:

1.4 kg of oranges

Juice of 2 lemons

2.7 Kg sugar

3.4 litres of water


Method:

Cut the oranges into two and squeeze juice and seeds.

Put the seeds and pulp of oranges in a piece of muslin.

Cut the orange peel thin or thick.

Put the peel in a saucepan with the juice, muslin bag and water.

Simmer gently for 2 hours or until the liquid reduces by about half.

Remove the muslin bag. Add sugar.

Stir over low heat until sugar is dissolved.
Bring to a boil and boil rapidly for 15 minutes.

Remove the foam with a skimmer or add a knob of butter.

Let stand for 15 minutes.

Fill jars with the marmalade.