Ratatouille Quiche..empty fridge..
Ratatouille Quiche...empty fridge..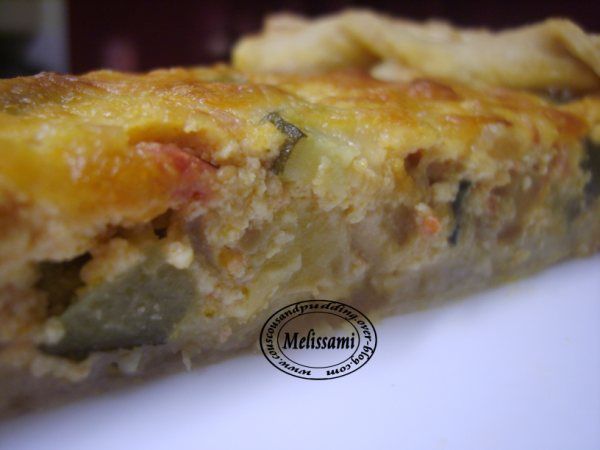 If you are going to the market tomorrow to buy fresh vegetables then why not try this quiche today??. It allows you to make room in your fridge .. lol .. It's a very nice and light quiche for an empty fridge quiche..lol

Ingredients:

Shortcrust Pastry
1 green pepper
1 yellow pepper

1 courgette
1 aubergine
2 tomatoes
1 onion
4 eggs
200ml cream fraiche
Grated cheese
2 tbsp of oil
Salt and pepper to taste


Method:

Sauté in a pan, the vegetables cut into cubes with 2 tbsp of oil.
Add 1 / 4 cup water and cook until the water evaporates.
In a bowl, combine creme fraiche, eggs and cheese.
Pour the mixture into the pan with the vegetables.
Cook for 3 minutes.
Line a pie pan and prick the dough with a fork.
Ladle the ratatouille over the crust.
Sprinkle some cheese.
Bake in preheated oven until the top is golden brown.