Matlou3 or Khobz Tagine - Algerian bread stuffed with meat -
Pour la recette en Français cliquez ici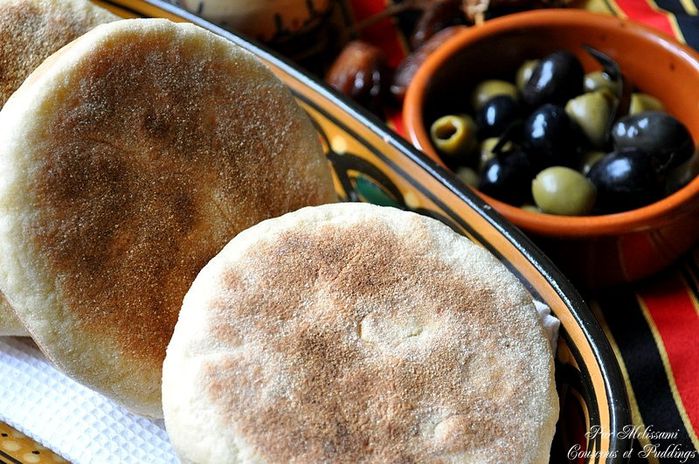 Ingredients:
For the bread:
fine semolina
dried yeast
salt
warm water

For the stuffing:
250g minced beef
1 pepper
1 to 2 tomatoes
1 onion
Salt and pepper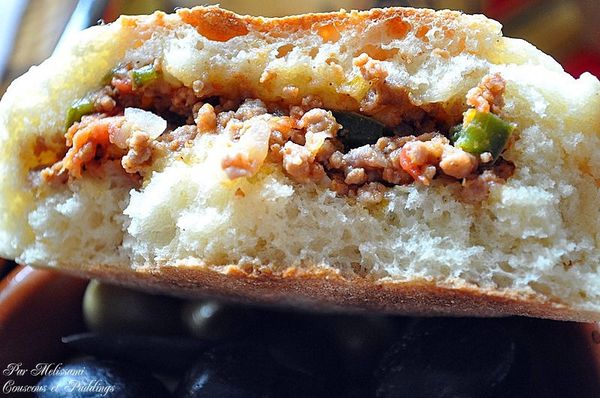 Method of preparation:
Prepare the bread as on this video: (recipe here)

For the filling:
Sweat the onion in a tbsp of oil, add the peppers and tomatoes cut small, add the minced meat. Season and cook until the meat is thoroughly cooked. Allow to cool.
Divide dough into small balls.
Place in centre of each ball a little filling, close and then make it into small patty.
Sprinkle with fine semolina and cover with a clean cloth. let stand for 1 hour to 1:30hr
Cook on a pancake pan or on a hot tagine on both sides.