Lovers' Knots for Valentine's Day
Cliquez ici pour la recette en Francais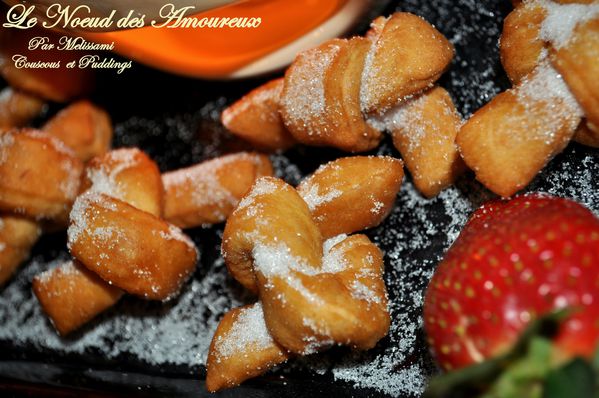 On this Valentine's Day I suggest these Italian fried and sprinkle with sugar cakes, a cake prepared for the February Carnival in Italy. Served with strawberries is a true delight, very easy to prepare.
XXXXX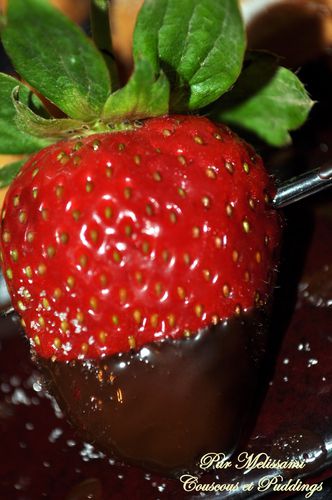 Ingredients:


150g flour

1 / 2 teaspoon baking powder

Pinch of salt

2 tbsp sugar

1 egg

1 tbsp Vanilla extract

1 teaspoon melted butter

Oil for frying



Method:


In a large bowl, sift flour, baking powder and salt.

Stir in sugar and egg.

Add vanilla extract and butter and mix until dough is smooth and homogeneous (add more butter if necessary).

Divide dough into four.

Roll out each part into a rectangle 15 * 7.5 cm and cut strips 1 cm wide.

Make knots.

Fry in hot oil for 30 seconds.

Drain and sprinkle with sugar