Pour la recette en Français cliquez ici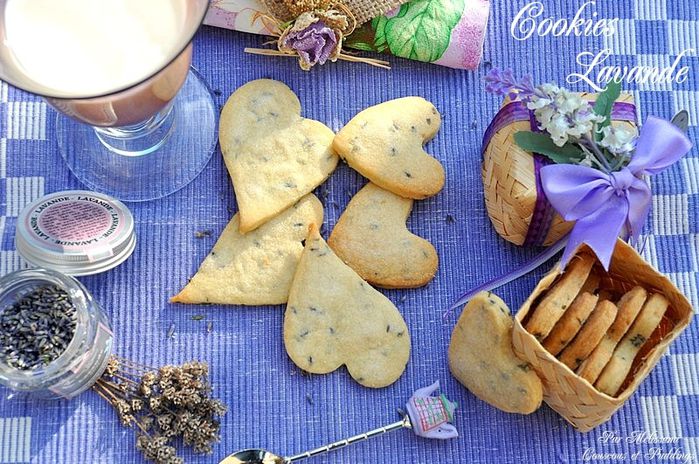 Ingredients:
115g butter at room temperature
50g caster sugar
175g flour
1 tbsp lavender or to taste
2 tbsp of sugar (for sprinkling at the end)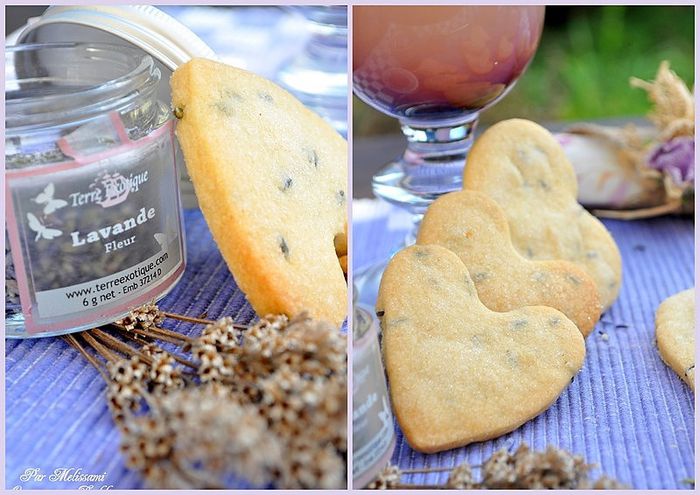 Method of Preparation:
Using an electric mixer, beat the sugar and butter until creamy.
Stir in flour and lavender.
Cover with greaseproof paper and chill for 20 minutes.
Roll out the dough on a floured surface, and cut out hearts or other shapes with a cookie cutter.
Sprinkle with sugar.
Bake in a preheated oven to 200C for 10 min.
Let the cookies to cool for 5 minutes before transferring to a wire rack.