Lamona Brioche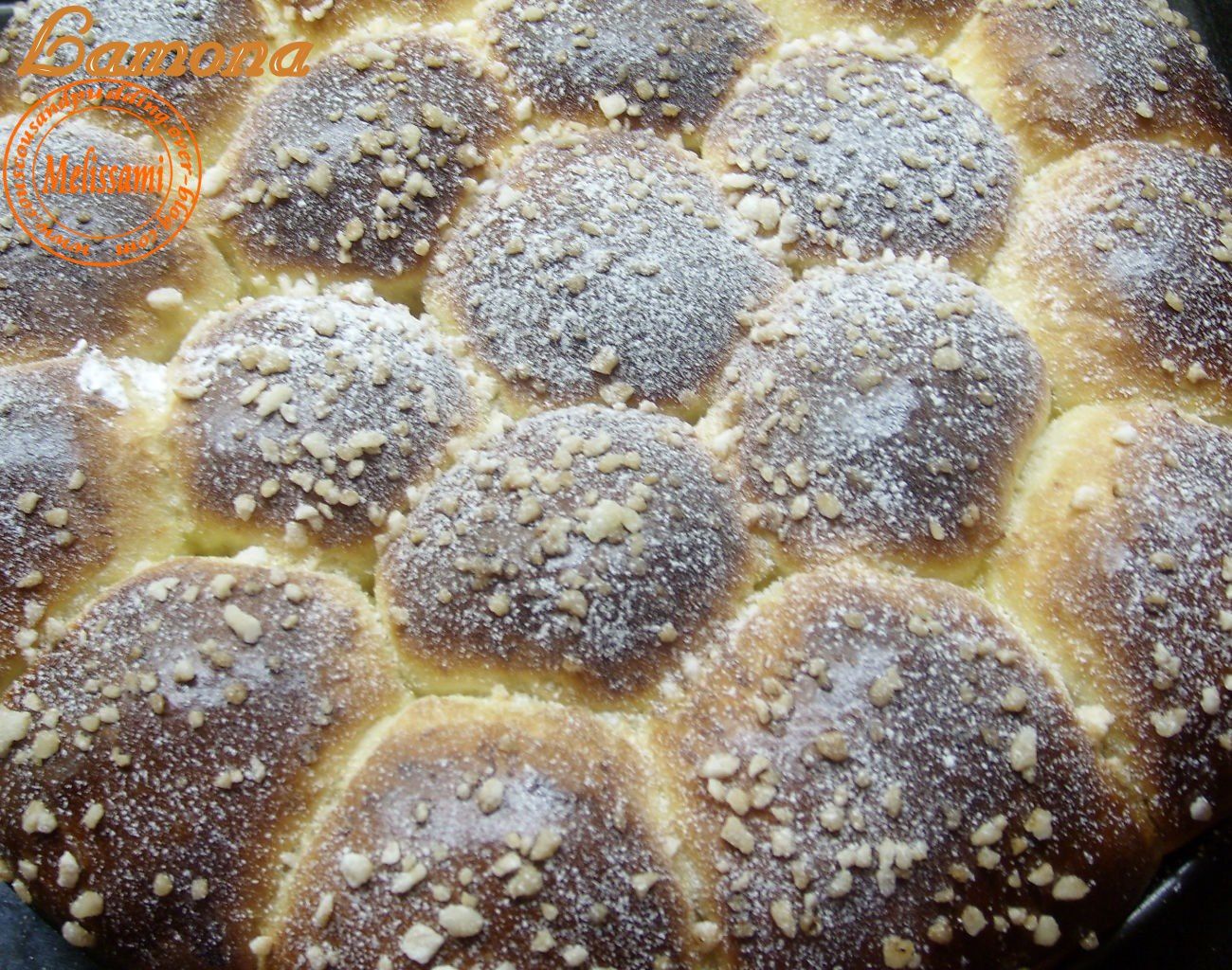 This recipe and photos of La mona come from our dear Malikos whom I wish a very very happy Eid . She describes this brioche by being very nice, moist and very light yumy yumy. Delicious with a cup of coffee or tea. Bravo and thank you my dear Malikos for sharing this recipe with us, and I promise you that I'll try it very soon ... XXXX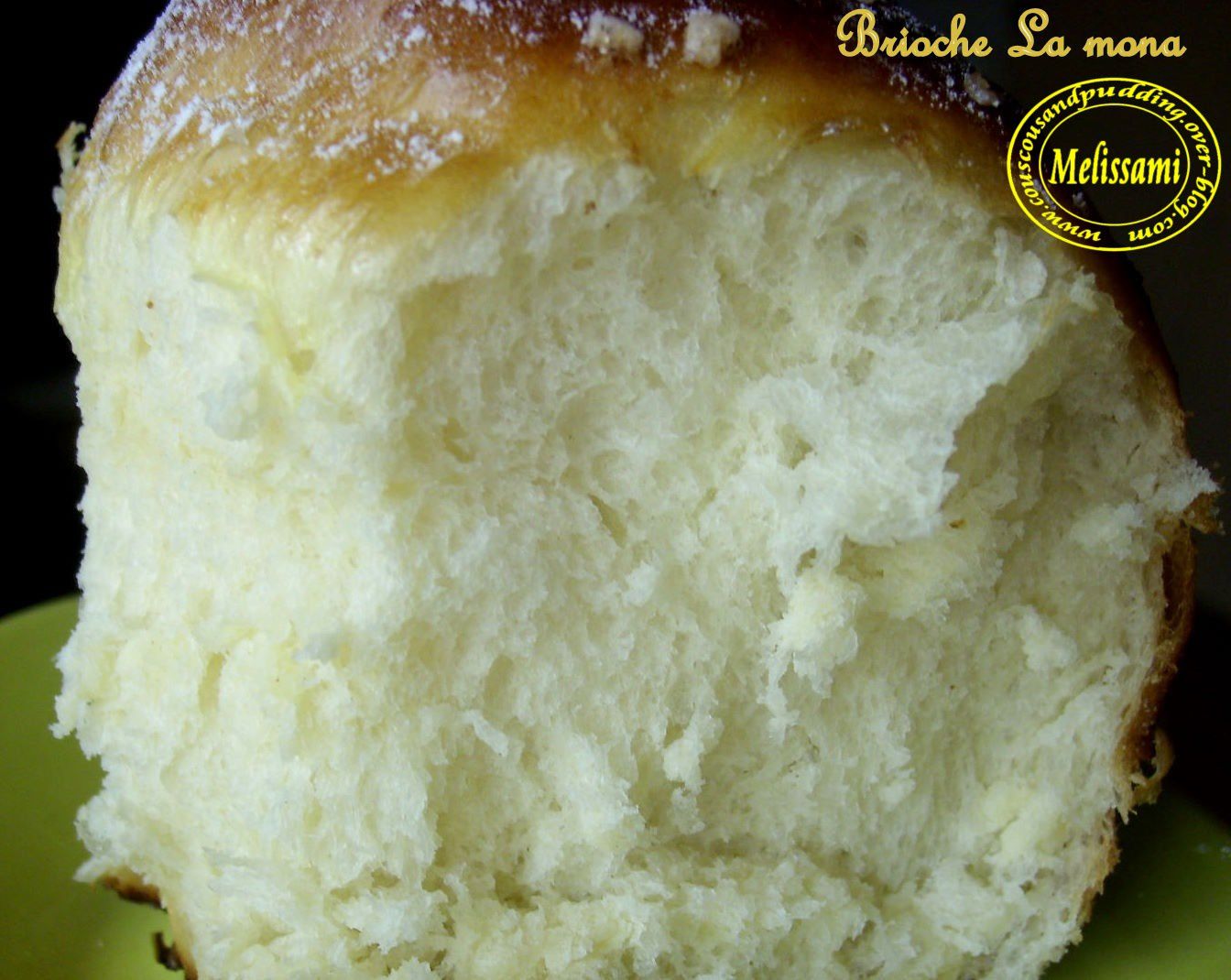 Ingredients:

4 eggs
125 grams sugar
125 grams butter
250 ml milk
Lemon zest
About 750 grams of flour
25 grams of baker yeast
10 grams of salt

An egg yolk and sugar

Let to rise a 2nd time for 1 hour or more depending on the progress. It should double in volume.
Mix egg yolk with a tablespoon of milk and brudh the top.
Sprinkle with sugar or icing sugar or djeljelène
Bake in preheated oven, until la mona has a beautiful golden color.
Method:
In the bread maker bowl or in an ordinary bowl combine flour, salt, sugar, eggs, and lemon zest.

Mix well, add the warm milk with yeast dissolved in a little milk.

The dough will come off the bowl after 10 minutes.

Add the softened butter.
Knead until all ingredients are well mixed and the dough does not stick any more.
If not add a little flour.

Leave the dough to rise until it doubles in volume (about 1 hour).

Then knead it a 2nd time until the dough is very soft.

Make small balls, the size of an egg and put them into a buttered and floured oven round tin.

(One at the middle and then 6, then 12 as in the picture or a ball in the middle with 9 around in these conditions you make 2 Lamona)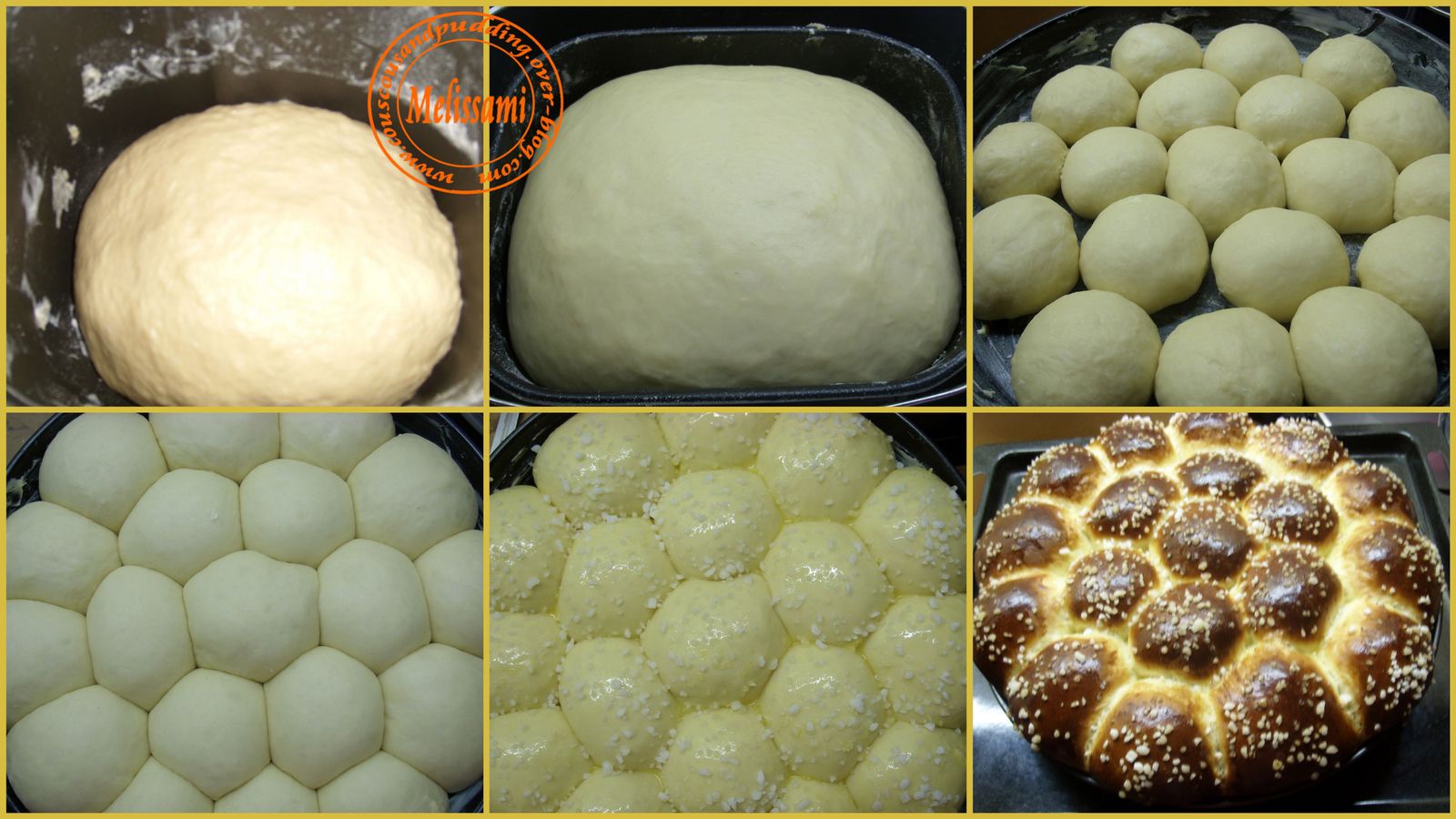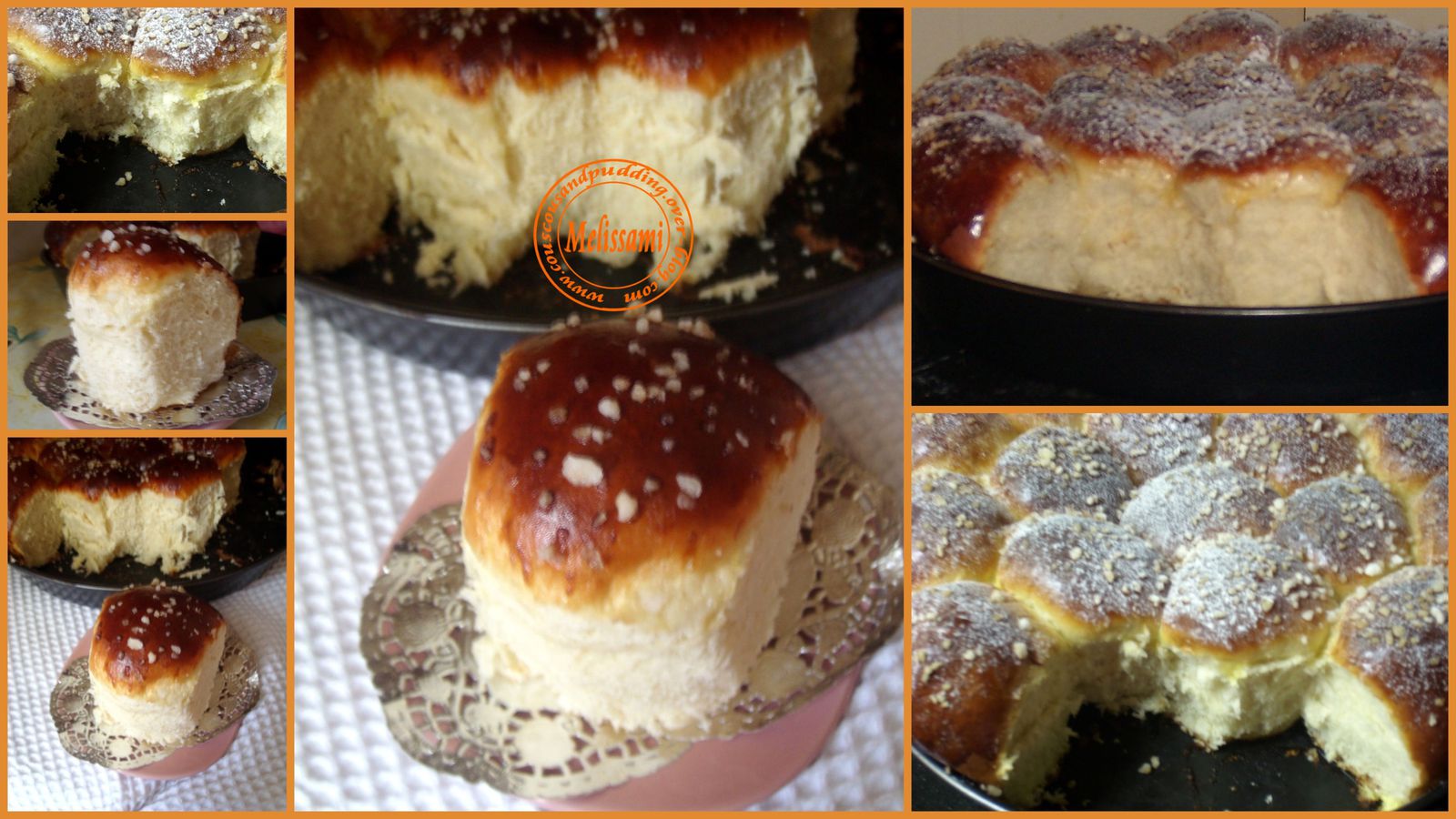 Thanks for your visit and if you like my recipes don't forget to subscribe to my Newsletter and notification de publication d'articles to receive an email whenever I publish a new recipe...