Gingerbread Men, Delia Smith's Recipe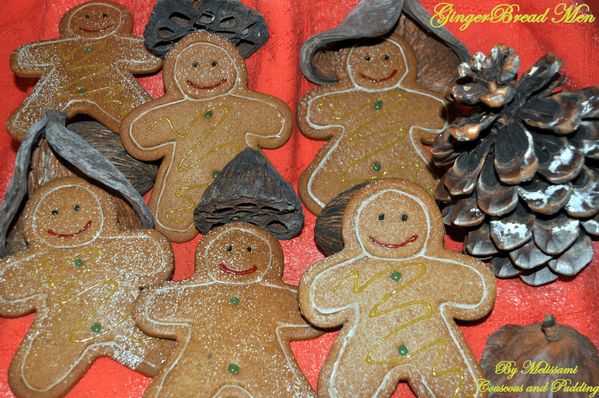 Gingerbread Man is a cookie or biscuit that kids will love to decorate. My gingerbread men were decorated with just a little icing, then my daughter told me, "Mum my gingerbread man is cold he needs a scarf", then hair, eyebrows..etc until at the end they were covered completely in icing, lol but the most important thing is that I spent nice time with my children decorating them and we finished them all with a glass of milk lol ..
XXXXX.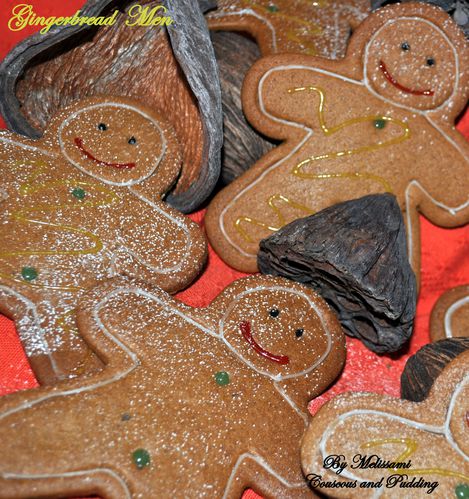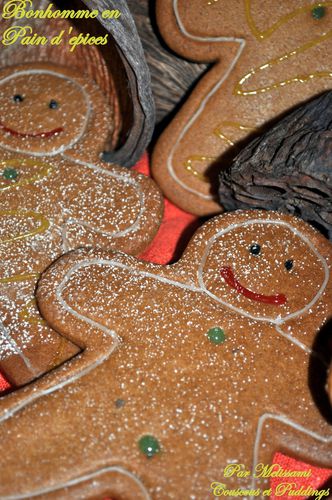 Ingredients

75 g soft brown sugar
2 tablespoons golden syrup

1 tablespoon black treacle
1 level teaspoon cinnamon

1 level teaspoon ginger

1 pinch ground cloves
finely grated rind ½ orange
95 g butter or margarine

½ level teaspoon bicarbonate of soda

225 g plain flour

Method:
Put the sugar, syrup, treacle, 1 tablespoon of water, spices and rind together in a large saucepan. Bring to boiling point, stirring all the time.
Remove the pan from the heat and stir in the butter, cut into lumps, and the bicarbonate of soda.
Stir in the flour gradually until you have a smooth manageable dough.
Leave the dough in a cool place to become firm, approximately 30 minutes.
Roll the dough out on a lightly floured surface to 3 mm thick and cut out the gingerbread men.
Arrange them on the lightly greased baking sheets and bake for 10-15 minutes or until the biscuits feel firm when lightly pressed with a fingertip.
Leave the biscuits to cool on the baking sheets for a few minutes before transferring them to a cooling rack.
Decorate with icing...