Gigli Pasta with Grilled Vegetables
Gigli Pasta with Grilled Vegetables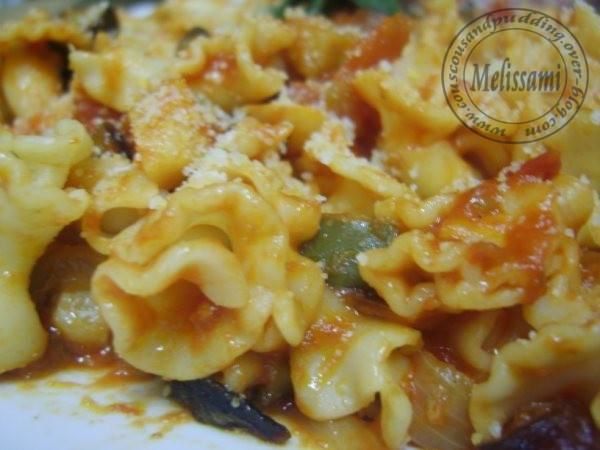 On this sunny Sunday (so far) here in England I publish this delicious pasta with grilled vegetables that i served to my family with a steak last night. It's a good way to get kids to eat vegetables as i know most of them like pasta..

Ingredients:
250g Gigli pasta
1 red Pepper, diced
1 green pepper, diced
1 Aubergine, diced
2 tomatoes, cut into wedges
1 onion
3 garlic cloves, crushed
1 courgette, diced
Fresh basil, chopped
3 tbsp olive oil
Parmesan cheese
Tomato sauce
Salt and pepper


Method
Coat the vegetables in olive oil and cook in a preheated oven untill they are ready.
Prepare a tomato sauce.
Add the grilled vegetables to the tomato sauce.
Cook the pasta in boiling water until al dente, drain and rinse under cold running water.
Mix the vegetables and the pasta until thoroughly coated.
Sprinkle with parmesan cheese.