Fried Homemade Algerian Bread
Khobz Eddar (El Dar) Makli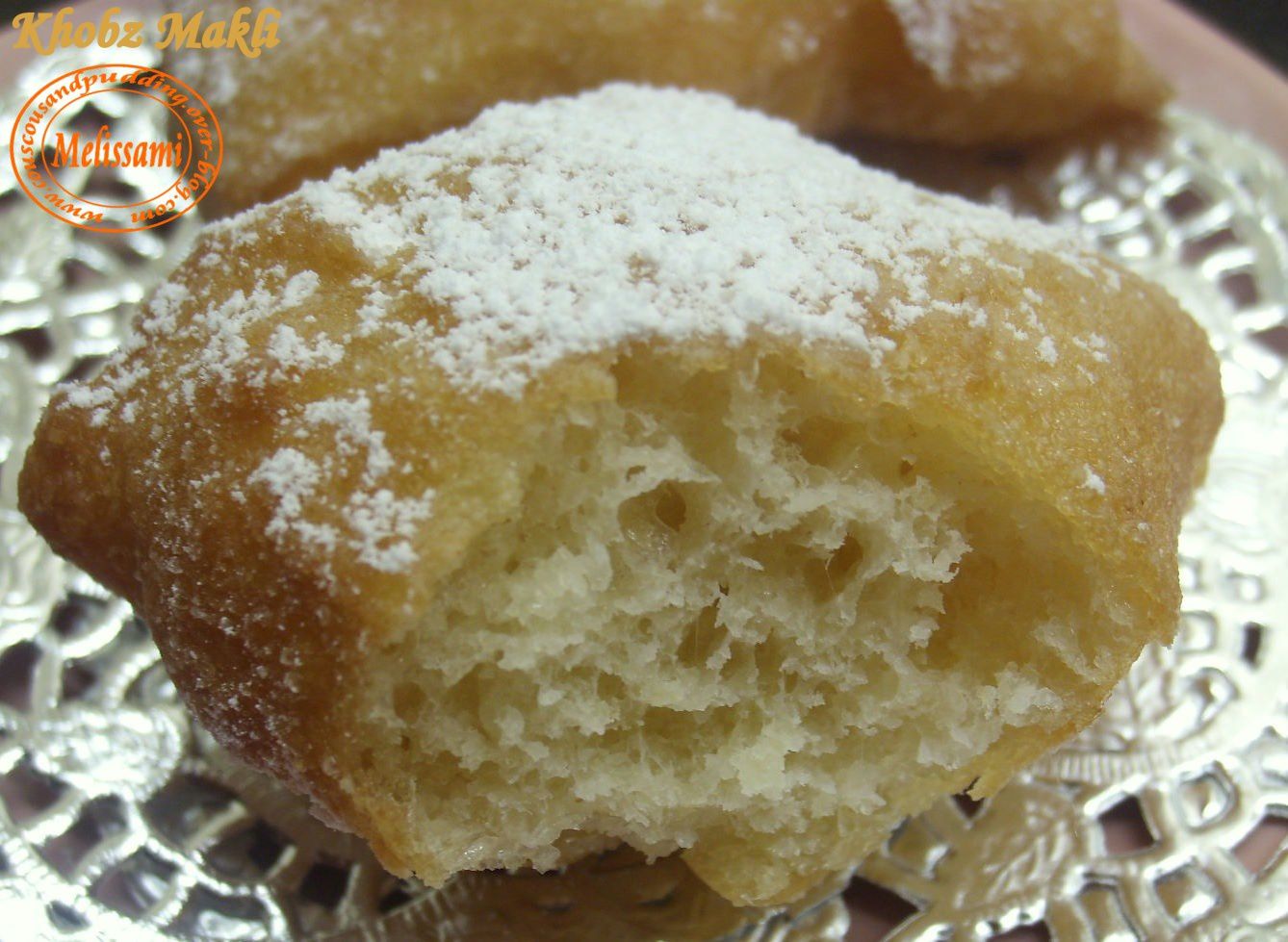 Another recipe from our dear Malikos (Recipe and photos). Small fried homemade bread with sugar. A delicacy that accompany very well a nice cup of coffee. Thank you my dear Malikos..
XXXXX


Ingredients:

2 cups semolina
1 cup flour
42g yeast
Salt
Water
Oil for frying
Icing sugar


Method:

In a bowl, mix semolina and flour. Add salt, then sprinkle a little water and knead with the palms of the hands.
Add yeast dissolved in a little warm water and sprinkled with a tablespoon of sugar.

Knead the dough by adding water gradually until it becomes smooth and soft.

Divide the dough into balls.

Form into patties, then sprinkle with semolina, cover and let to rise.

When the patties have doubled in volume. Cut into diamonds or squares.

Dip one by one into the frying oil and sprinkle with a wooden spoon until they are puffed and golden.

Remove and drain.

Sprinkle with icing sugar.