Pour la recette en Francais, cliquez Ici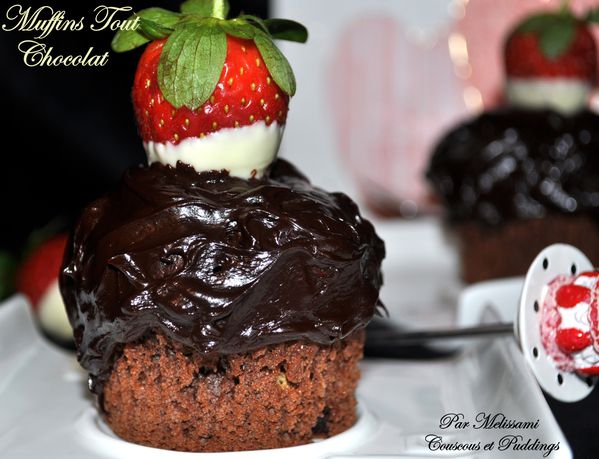 Today I share with you these loveley chocolate and strawberry muffins, very rich in chocolate, white and plain chocolate chips and covered with chocolate cream, a real treatand a superb dessert or cake for Valentine's Day.

XXXXXX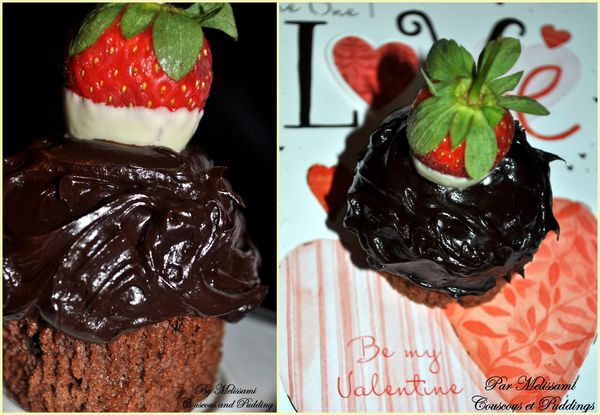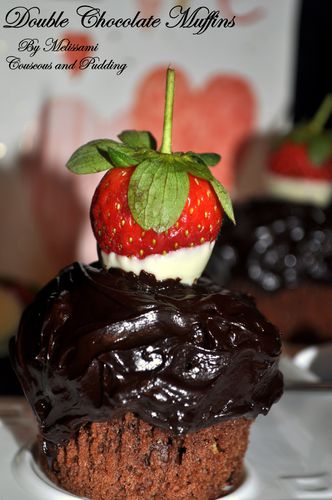 Ingredients:

150g flour

2 tbspof cocoa powder

1 tbsp Baking powder

pinch of salt
Leave to cool

Prepare the filling: In a saucepan over medium heat, combine cream, sugar and water until boiling point. Remove from heat and add chocolate and stir until the mixture becomes smooth and shiny and let the chocolate cool for 2-3 minutes.


Pour a teaspoon of melted chocolate onto each muffin and decorate with a strawberry.


1 egg

40g sugar

120ml milk

50g melted butter

50g white chocolate chips and black

For the filling:

150ml doublecream

4 tbsp icing sugar

4 tbspwater

200g dark chocolate

Strawberries



Method:



Sift flour, cocoa powder, baking powder and salt in large bowl.


In another bowl, mix together egg, sugar, milk and melted butter.


Sift again dry ingredients to egg mixture.


With a large spoon incorporate the dry ingredients into the egg mixture - quickly, in about 15 seconds. Do not be tempted to beat or overmix.


Stir chocolate chips into the mix - again with a minimum of fuss.


Divide mixture among muffin cups.


Bake in preheated oven 180C for 20 min.