Crumpets, Marry Berry's Recipe
English Crumpets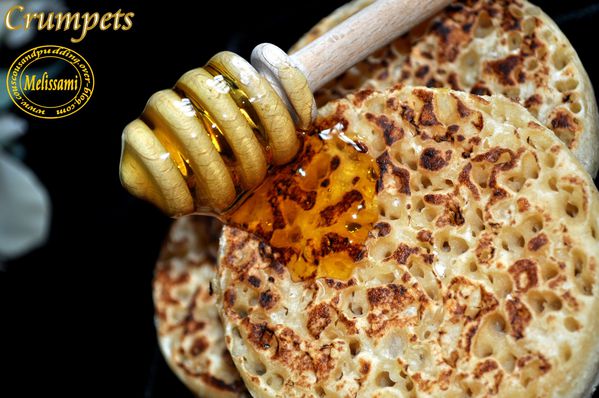 Crumpets just as Scones (recipe here) are traditional British tea-time treats. Crumpets are generally eaten hot with butter with or without a second (sweet or savoury) topping. Popular second toppings are cheese, honey, poached egg, jam and golden syrup etc. For me English scones are just the English version of the Algerian crepes Baghrir (recipe here) but thicker.lol
XXXX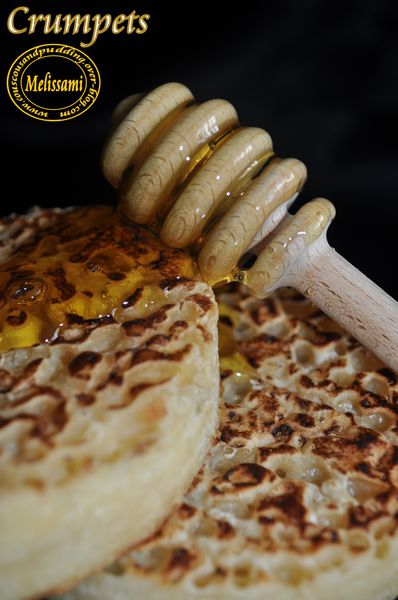 Ingredients:

375g strong white flour
1/2 tsp salt
1/2 tsp caster sugar
1 tsp fast action dried yeast
300ml tepid water
250ml tepid milk
Method:

Put the flour and caster sugar into a large bowl and stir in the salt and yeast.
Make a well in the middle, pour in the water and milk, and beat to form a smooth batter.
Cover and leave in a warm place torise for about 1 hr or until the surface is bubbling.
Beat the mixture for 2 min, then pour into a jug.
Lightly oil the crumpet rings and oil a frying pan.
Place the rings on the pan and then leave for 1-2 min to heat through.
Pour 2 cm of batter into each ring and cook for 5-7min until the surface is dry and full of holes.
Lift the rings, turn the crumpets over, and cook for 1 min.
Serve with butter and honey or any other choice of topping.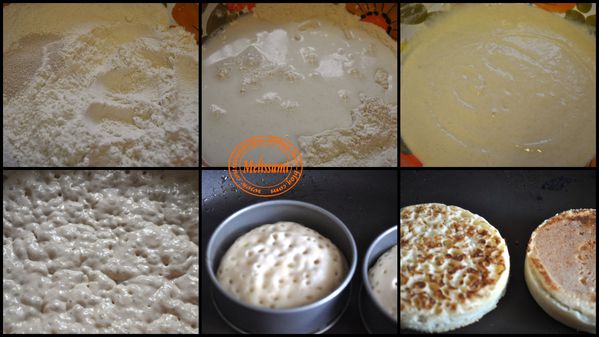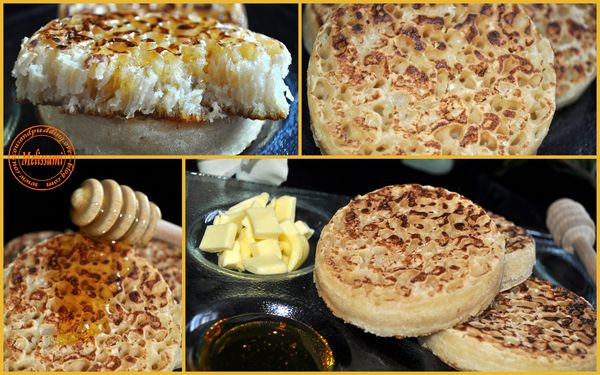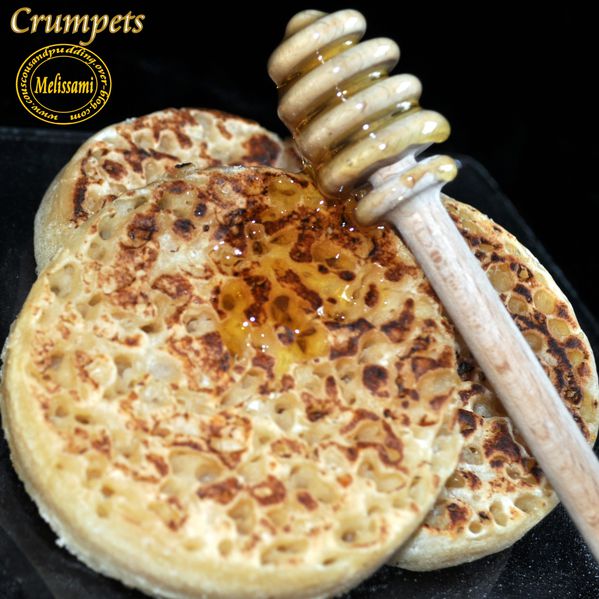 Thanks for your visit and if you like my recipes don't forget to subscribe to my Newsletter...