This is a very easy recipe for a very soft and melt in the mouth crescent shaped cookies with hazelnuts.
XXXXX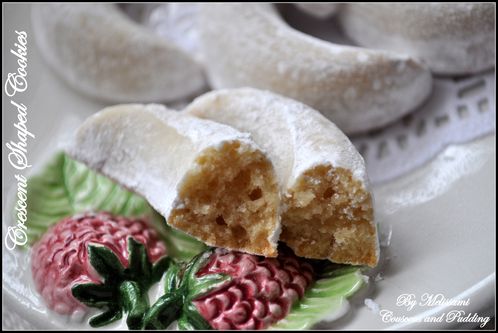 Ingredients:
120g butter
60g sugar
1 packet vanilla sugar
1 egg
100g flour
1 pinch of salt
2 tbsp milk
100 gr de hazelnut
Method:
Mix the butter at room temperature with the sugars and salt.
Add the egg and milk.
Mix the flour and hazelnuts and add them to the mix.
Pour the mixture in the mould.
Bake in a preheated oven 180C for 25-30min.
Sprinkle with icing sugar.