Pour la recette en Français, Cliquez ICI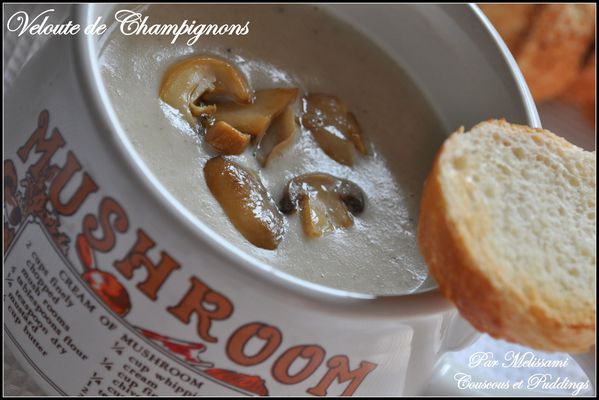 A good mushroom soup makes the most of the subtle and sometimes rather elusive flavour of mushrooms. Easy and quick to prepare, very simple but very tasty. This recipe is different from the one on the bowls.
XXX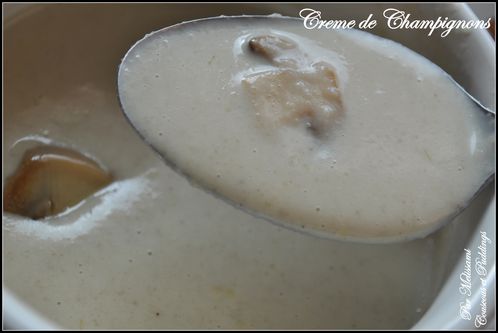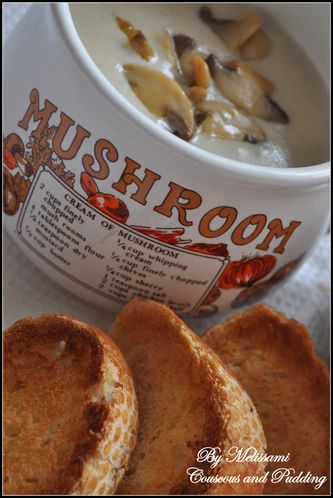 Ingredients:
275g mushrooms
20g butter
1 tbsp oil
1 onion
1 tbasp flour
450ml vegetable stock
450 ml milk
A pinch of dried basil
Salt and black pepper
Plus: Some mushrooms+ butter
2 tbsp single cream (optional)
Method:
Finely slice the mushrooms
Heat the oil and butter in a saucepan, add the onion, mushrooms, fry for 2 min stirring frequently.
Cover over a gentle heat for 6 min.
Stir in the flour and cook for about 1 min.
Gradually add the stock and milk.
Add the dried basil and season.
Bring to the boil and simmer for 15 min.
Process the soup until smooth in a food processor or a blender.
Fry the remaining mushrooms with butter.
Add the mushrooms to the soup and serve with the cream if using.