Courgette and Carrot Fritters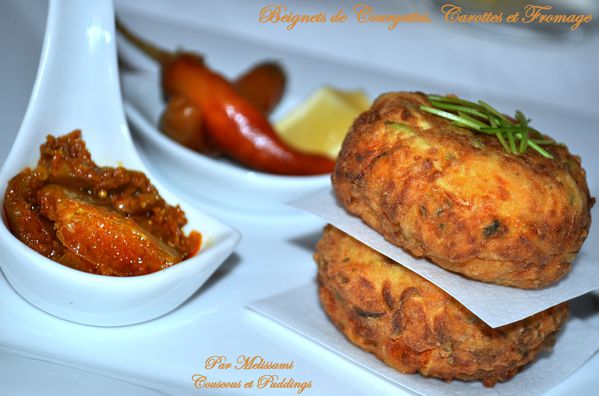 Today I share with you these courgettes fritters to which I've added a carrot and grated cheese . A very simple and quick recipe to prepare for a very appetizing result for the whole family..
XXXX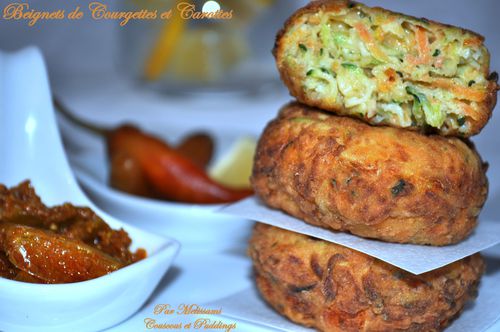 Ingredients:


450g courgettes + carrots (for me 2 courgettes and 1 carrot)

50g grated cheese

2 eggs beaten

4 tbsp flour

Oil for frying

Salt, black pepper



Method:


Coarsely grate the vegetables.

Squeeze the vegetables in a clean cloth to remove any excess water.

Beat in eggs, cheese and flour. Season.

Make small balls, flatten slightly between your floured hands.

Fry in hot oil on both sides until golden brown (2-3 minutes each side).

Drain before serving