Triple Chocolate and Hazelnuts Cookies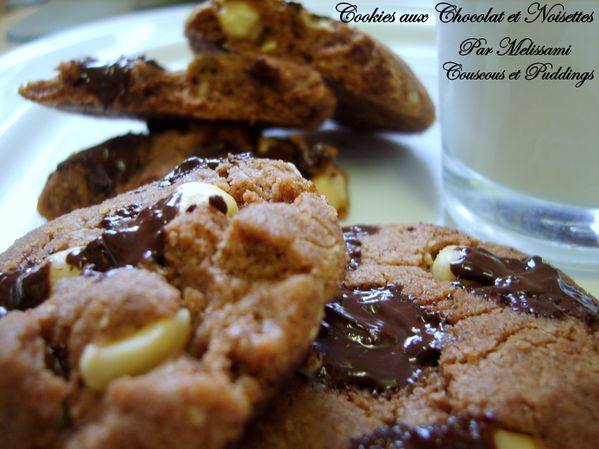 These very sweet and chocolate rich cookies are a real treat for chocolate lovers. Instead of using chocolate chips on top i have used chocolate chunks to make them look different.
XXX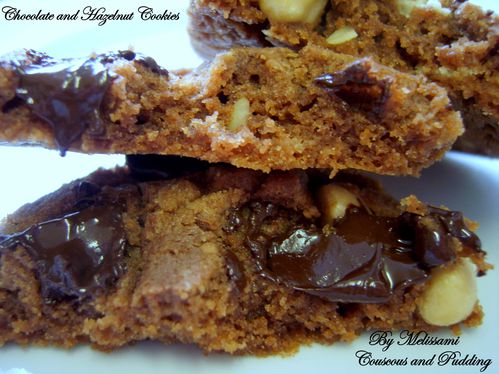 Ingredients:
200g dark chocolate
100g milk chocolate
100g white chocolate
100g butter
1tsp vanilla essence
150g light muscovado sugar
150g self raising flour
100g hazelnuts
Method:
Break up 100g of the dark chocolate and place in a heatproof bowl set over a pan of barely simmering water.
Stir until melted and smooth.
Remove from the heat and stir in the butter, the vanilla essence and the sugar.
Add the flour and mix gently.
Add the milk and white chocolate and the nuts and fold together.
Spoon the mixture on to a baking sheet depending on how large you want you cookies to be.
Press the remaining dark chocolate chunks into the top of each cookie.
Bake in a preheated oven 190C/GM5 for 15min.
Cool on the baking sheet as the cookies will be too soft to move until completely cold.