Sheep's Brain in Sauce with eggs and tomatoes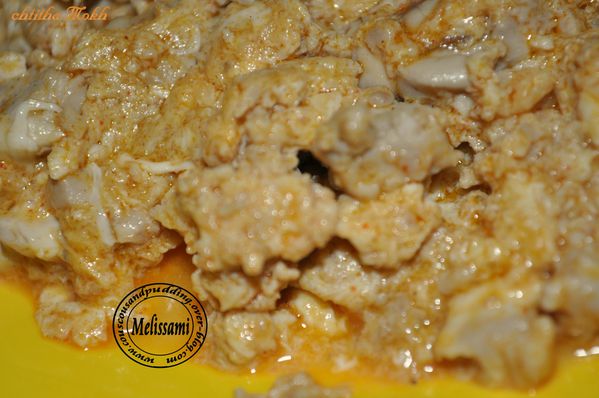 On this day of Eid el-Adha, I share with you my last recipe that appeared in my menu for Eid (menu here). The brain of moutton in sauce with tomatoes and egg omelets.

Bon Appetit and again, Happy Eid
XXXX


Ingredients:

200gr of brain (I didn't count the number of brains)
2 heads of garlic
4 fresh tomatoes
Cumin, paprika
Salt and pepper
2 tbsp of oil
3 eggs
Parsley

Method:

Put the brains in water with vinegar for 1 / 2 hours, then plunge them into boiling water.
Remove from the water and remove the membrane covering them.
In a saucepan, sauté garlic, tomatoes and the spices with the oil.
Let to cook
Before the end of cooking add the brain and cook for 10 minutes.
Beat the eggs and add to the brain. Cook for 2 minutes.