Chrik - Algerian brioches with sesame seeds
Pour la recette en francais cliquez ici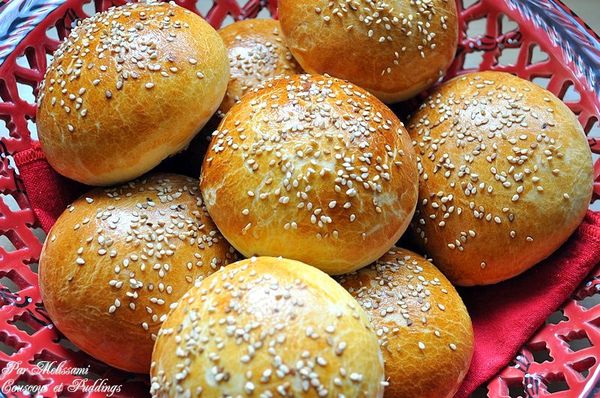 Ingredients:
500 g flour
120 g of sugar
1 tablespoon dried yeast
1 small glass of warm milk
100 g butter, melted
1 egg
5 tablespoons of orange flower water (or less)
sesame seeds
1 egg yolk for brushing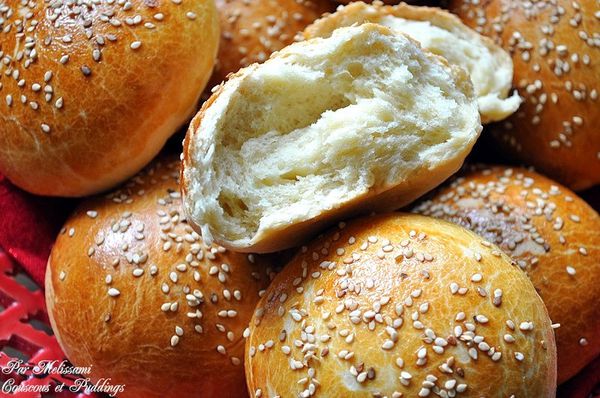 Method of preparation:
Mix the flour and sugar. Add the melted butter, egg and dissolved yeast in the lukewarm milk.
Slowly moisten with orange blossom water and knead.
Let the dough rest for 1:30 to 2 hours or until doubled in volume.
Knead the dough again.
Shape into small balls and leave to rise again on a baking sheet. (Cover with cling film) for about 45min.
Brush with egg yolk and sprinkle with lightly toasted sesame seeds,
Bake in a preheated 180 degrees for 20-25min.