Pour la recette en Français cliquez ici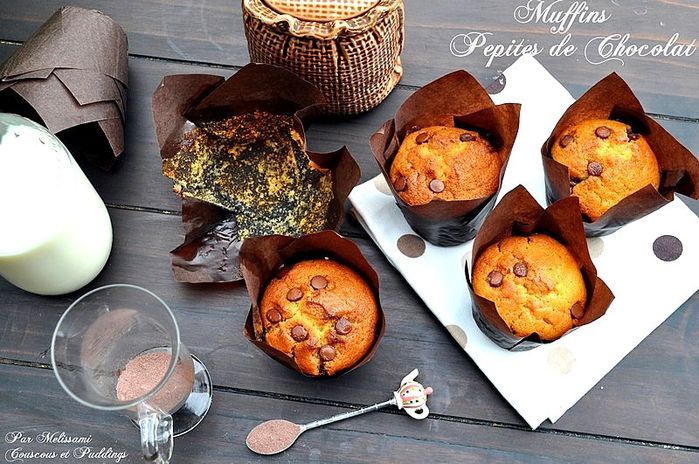 Ingredients:
115g butter or margarine, softened
75g sugar
2 tbsp Brown sugar
2 eggs
175g flour
1 teaspoon baking powder
120ml milk
175g chocolate chips

Method of preparation:
Using an electric mixer, beat the butter and sugars until creamy and fluffy.
Add the eggs, one by one.
Sift the flour and baking powder and add it to the mixture in 2 batches, alternating with milk.
Divide half of the mixture between 8 muffins cases, sprinkle with chocolate chips.
Cover with the remaining mixture and the remaining chocolate chips.
Bake in a preheated oven 190C for 25min or until the muffins are lightly golden brown.
Let cool for 5 min before transferring them on a wire rack.