Pour la recette en Français cliquez ici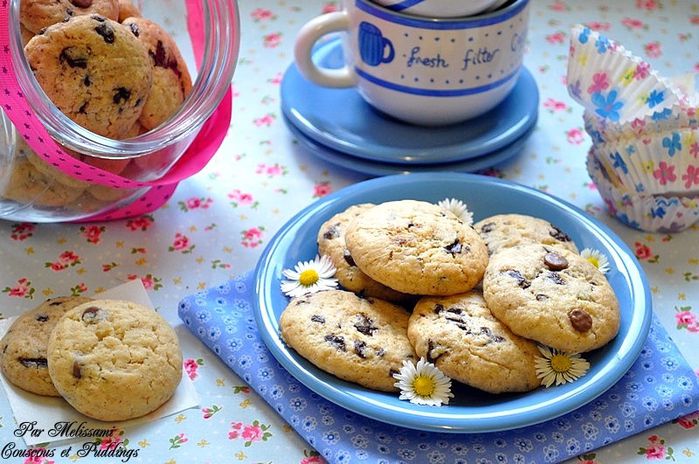 Ingredients:
125g unsalted butter
185g brown sugar
1 teaspoon vanilla extract
1 egg, lightly beaten
1 tbsp milk
215g flour
1 teaspoon baking powder
250g dark chocolate chip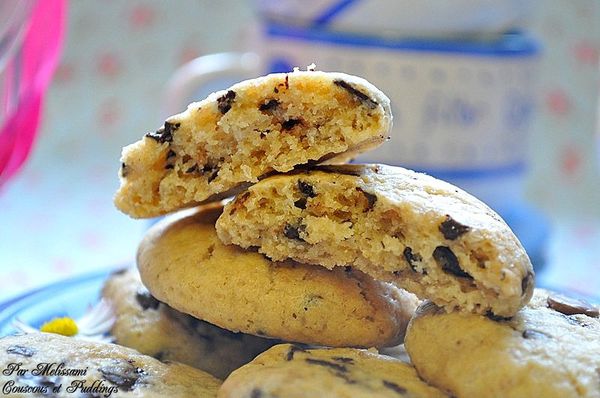 Method of preparation:
Mix butter and sugar until creamy.
Add vanilla extract and then slowly add the beaten egg.
Pour in the milk.
Stir in the sifted flour and baking powder.
Add the chocolate chips.
On a baking sheet, roll 1 tbsp of the mixture into balls and flatten slightly with the back of fork.
Bake in a preheated oven 180deg for about 15-20min.
Let to cool on a rack.