Unbaked Chocolate and Ricotta Cheesecake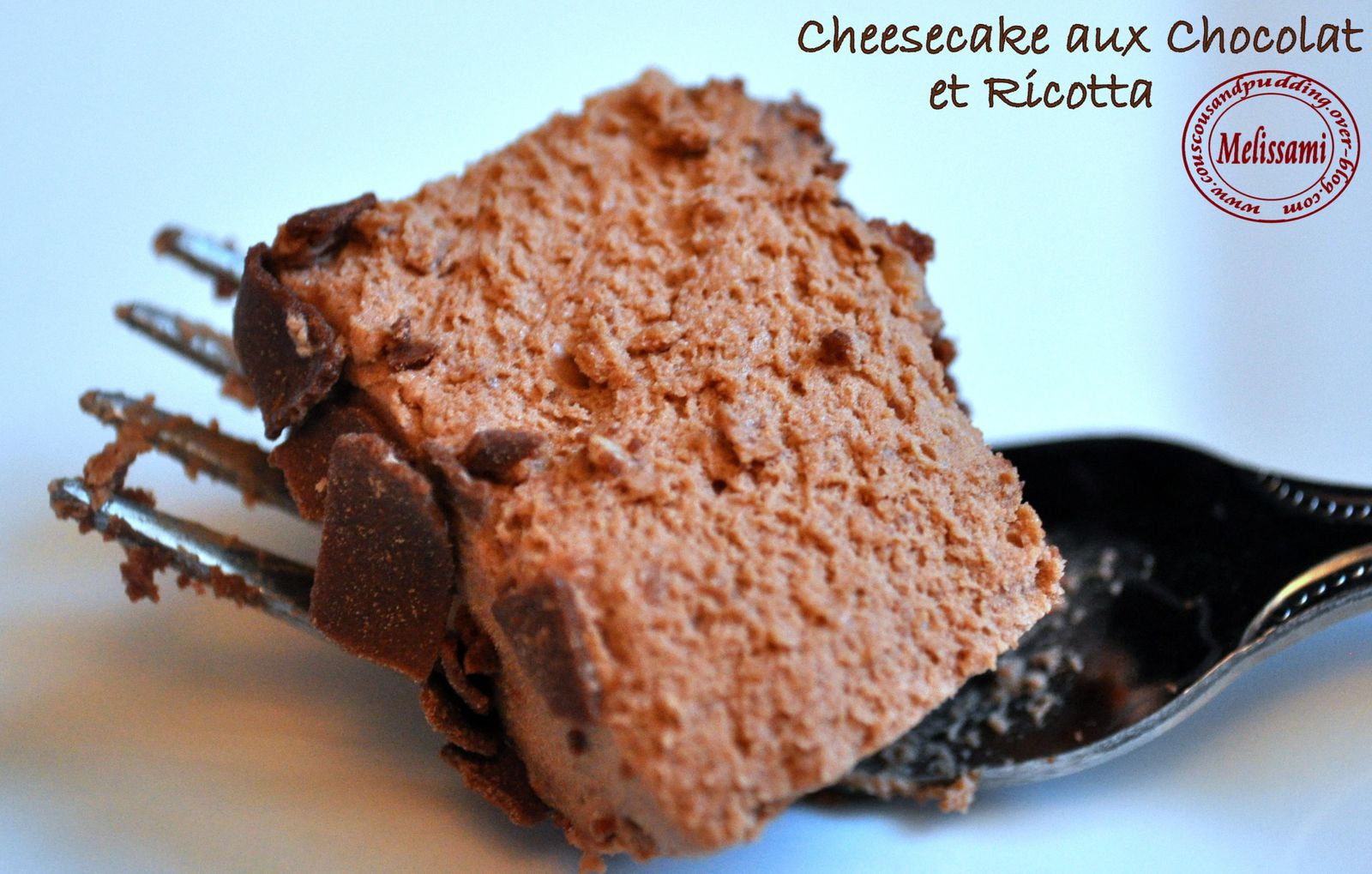 Oh yes another cheesecake, because in my house we never say no to cheesecakes. lol but this time it's with chocolate and ricotta, a true delight. For the base I used bourbon cream biscuits to which I added some chopped hazelnuts, but I think it was a bit too rich. The strong taste of chocolate and the slight acidity in the ricotta complement each other really well and the texture of this cheesecake is wonderful.
XXXXX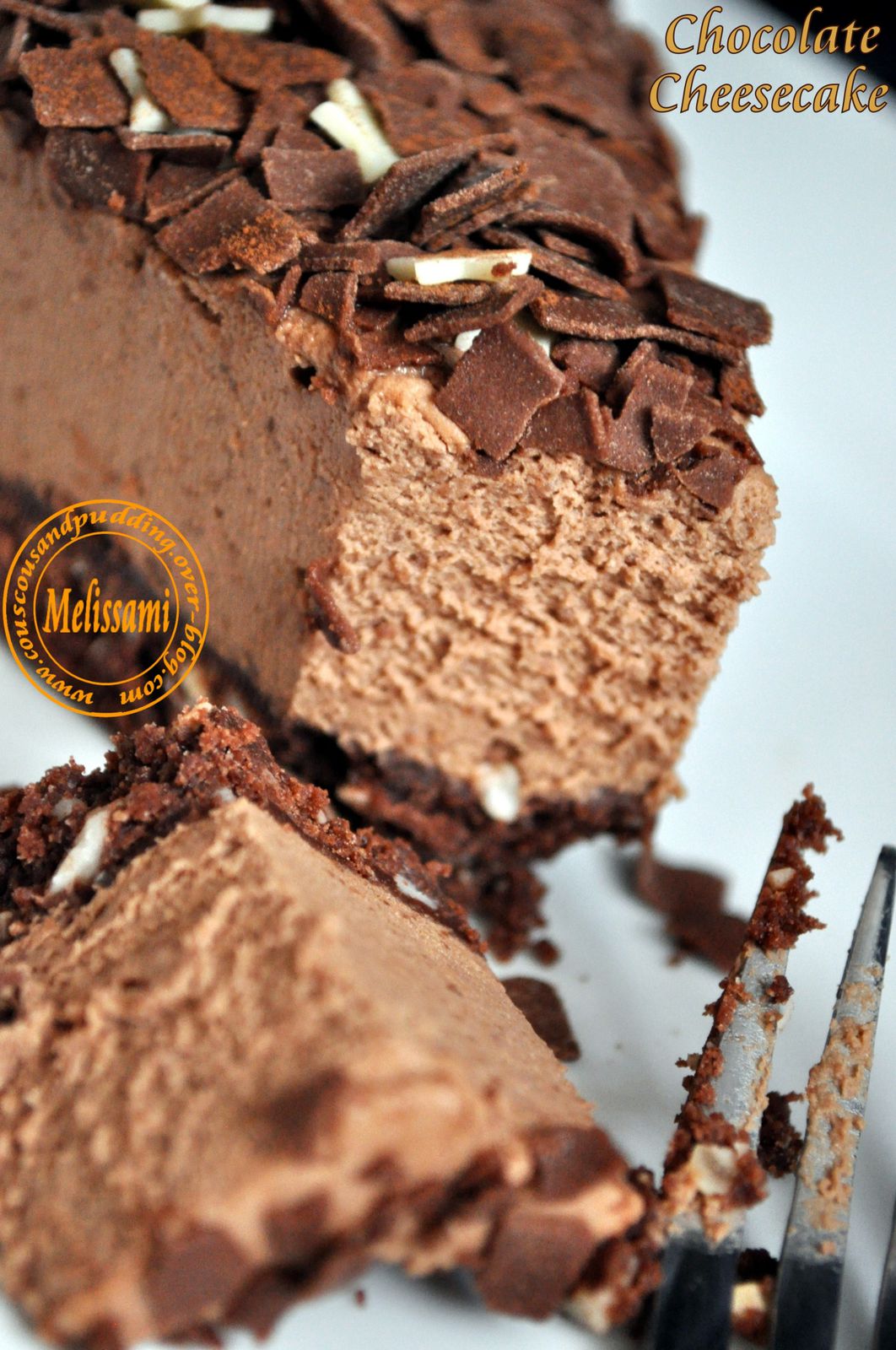 Ingredients:
For the base:
350g biscuits bourbons
50g butter
Hazelnuts
For the cheesecake:
150g dark chocolate
350g ricotta
200ml creme fraiche
2 eggs
50g caster sugar
3 leaves gelatine
2 tbsp milk
Methode:
Crush the biscuits, add to the crumbs the melted butter and hazelnut (if using).

Press the mixture into the base of your tin.

Put in the fridge.

Melt the chocolate in a bain marie, then let it to cool.
Soak the leaves of gelatine in a small bowl of cold water for 10min.

In a large bowl, mix together the ricotta, creme fraiche, egg yolks and sugar, until smooth.

Heat the milk in a small sauce pan , squeeze the excess water from the gelatine, then add it to the milk and whisk until it has dissolved.

Stir the gelatine and milk, along with the melted chocolate, into the ricotta mixture.

In another bowl whisk the egg whites to the soft peak stage, then fold a tbsp of egg white into the cheescake mixture and after that careffully fold in the rest.

Pour the mixture into the cheesecake base.

Cover with clingfilm and chill in the fridge before serving.