Chocolate and Beetroot Cake
Pour la recette en Francais, Cliquez ICI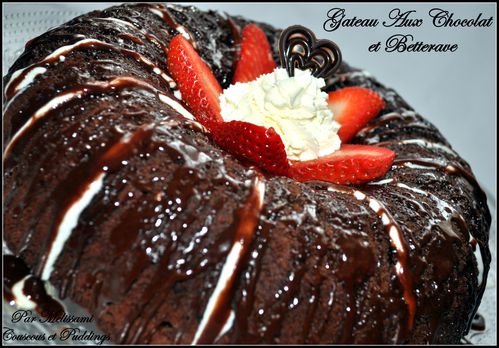 Like the carrot cake, the beet is actually very sweet and makes wonderfully moist chocolate cake, and the kids did not even realize it was beetroot. A very rich chocolate cake that stays moist for days (if it happens to survive) that you can decorate as you like, I just poured over some melted chocolate (Dark and white) ..
XXX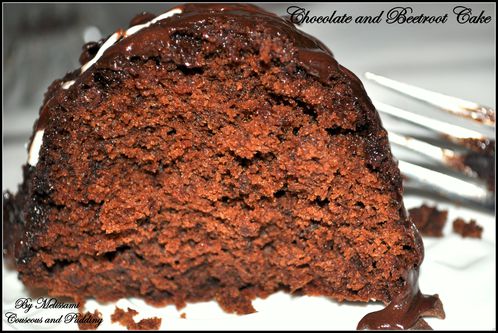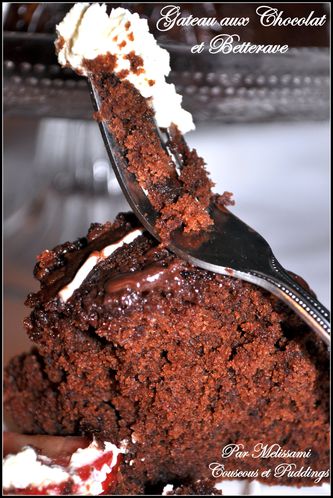 Ingredients:


125g unsalted butter softened

75g dark chocolate

50g cocoa powder, sifted

250g cooked beetroot, coarsely grated

300g brown sugar

3 large eggs at room temperature


225g self raising flour

¼ c. teaspoon salt






Method:


Melt the chocolate

Combine butter, sugar and eggs.


Add the melted chocolate.


Stir in flour, salt and cocoa powder.


Finally, add the beets.


Transfer the butter mixture into a buttered pan.


Bake in a preheated 180C oven for 45-50 minutes.

Let the cake cool in pan for about 10 minutes, then unmold onto a rack and let cool completely.


Decorate.