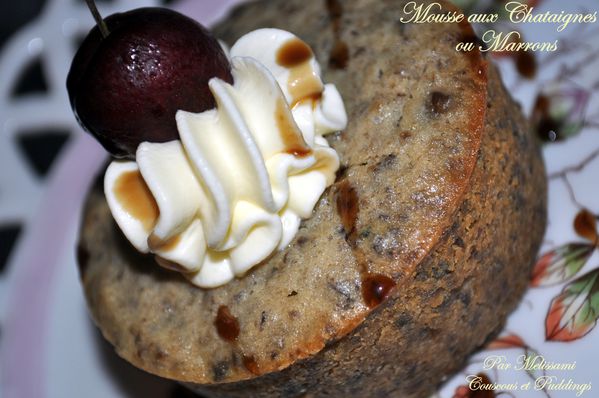 This mousse or chestnut pudding is very easy but a little long to prepare (at least compared to the desserts that I usually share with you lol) because you have to cook the chestnuts for 40 minutes then bake the mousse in the oven for 15 minutes but the result is definitely worth it lol.
XXXX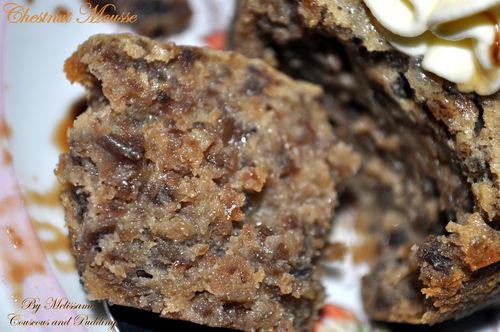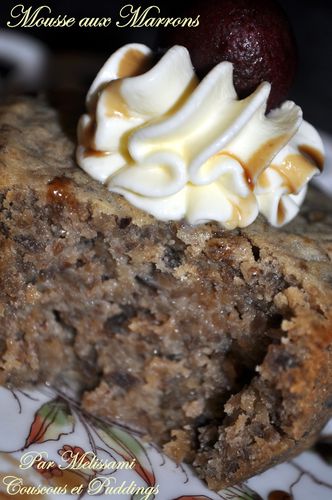 Ingredients:


450g chestnut

300ml milk

1 bay leaf

1 cinnamon stick

175g sugar

2 large egg yolk

1 / 2 tsp vanilla essence

4 tbsp of orange juice

150ml double cream



Method:


In a saucepan, place the chestnuts, milk, bay leaf, cinnamon and half the sugar. Boil and leave on low heat for about 40min or until the chestnuts are tender.

Remove bay leaf and cinnamon and mash the chestnuts.

Whisk the egg yolks with remaining sugar.

Stir in orange juice and vanilla.

Add the chestnut puree.

Beat the cream and add to mixture.

Pour the mixture into well buttered 6 ramekins and bake in preheated oven 180C for 15 min.


Cool slightly before serving.