Cherry and Sultana Scones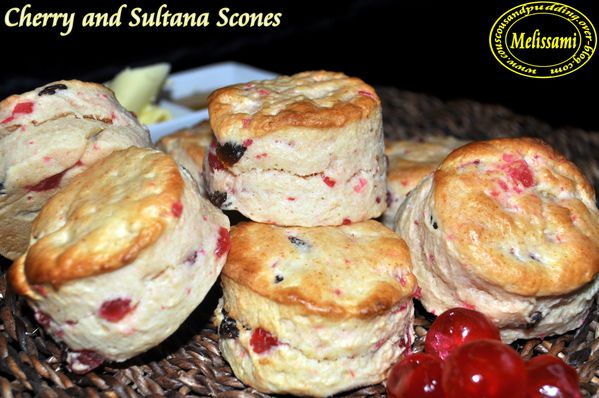 These are an appealing alternative to traditional scones (Recipe here), using sweet glace cherries which not only create colour but add a distinct and pleasurable flavour. these are sure to please the most discerning palate.
XXXX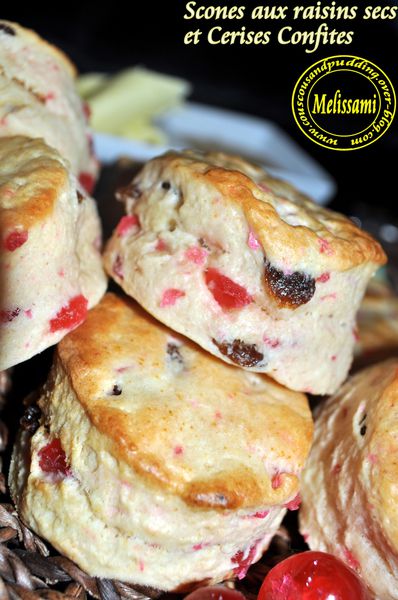 Ingredients:
225g self raising flour
6 tbsp butter
15g caster sugar
50g glace cherries
40g sultanas
1 egg beaten
1 pinch of salt
50ml milk

Method:
Sieve the flour, sugar and salt into a mixing bowl.
Add the butter and rub it until the mixrure resembles breadcrumbs.
Stir in the glace cherries and sultanas. add the egg.
Reserve 1 tbsp of the milk for glazing, then add the remaining to the mixture. mix well to form a soft dough.
Roll out the dough on a lightly floured surface to a thickness of 2 cm and cut out 8 scones using a cookie cutter.
Brush the tops with milk.
Bake in a preheated oven 220C/GM7 for 10min.
Leave to cool then serve split with butter.