Cauliflower with minced meat
Cauliflower in Sauce With Minced Meat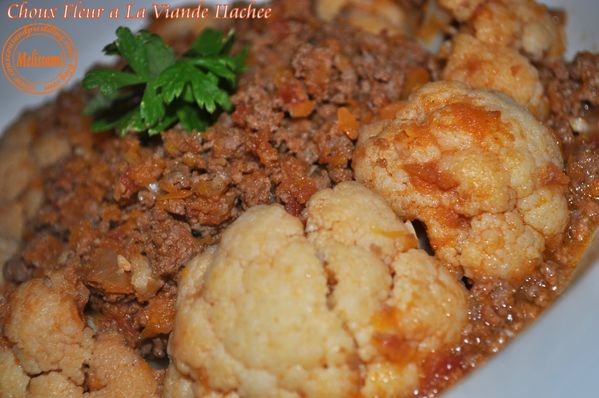 I share with you today this delicious recipe for cauliflower and minced meat. Very simple, easy, quick to prepare and very tasty. Seasoned with cumin, it's a great recipe to enjoy cauliflower ..
XXXX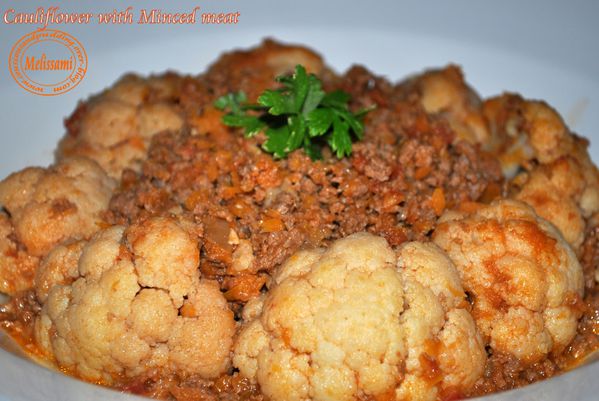 Ingredients:

1 cauliflower
250g minced meat
1 carrot
1 onion
4 garlic cloves
2 tomatoes
1 tbsp of tomato puree
4 tbsp of oil
Salt, pepper, cumin, paprika

Method:

Boil cauliflower in salted water for 10min.
Sauté onion and garlic in oil.
Add the minced meat, tomato paste, diced tomatoes and simmer for a few minutes.
Incorporate the florets of cauliflower and carrot finely diced. Simmer for 10 minutes.
Season and cover with hot water.
Cook until the sauce is reduced and the cauliflower is cooked.