Carrot Cakes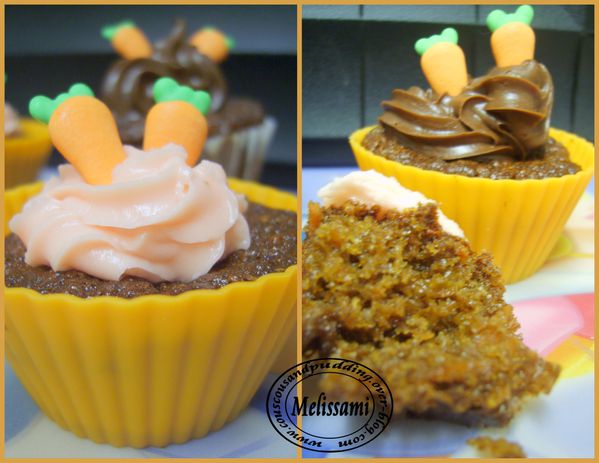 Hello,

Today is Mother's Day here in England. Yesterday evening I made quickly these carrot cakes for my Kids. These cakes are quick and easy to make and most importantly the children love them ...

Have a good Sunday ..



Ingredients:

130g wholemeal flour
150g brown sugar
2 eggs
3 tbsp of oil
2 tbsp plain yogurt
2 grated carrots (finely or not depending on your taste)
30g Coconut
1 packet of baking powder
1 packet of vanilla sugar
1 / 2 teaspoon biccarbonate of soda
1 tsp Cinnamon



Method:

Beat eggs and sugar.
Stir in flour, baking powder, cinnamon and bicarbonate of soda.
Mix.
In another bowl, combine oil, yogurt and vanilla sugar.
Pour in the flour mixture.
Add the carrots and coconut.
Pour into muffin cups.
Bake in preheated oven 150C/GM5 for 30min.
Cool.
Decorate with icing of choice.