Pour la recette en Français cliquez ici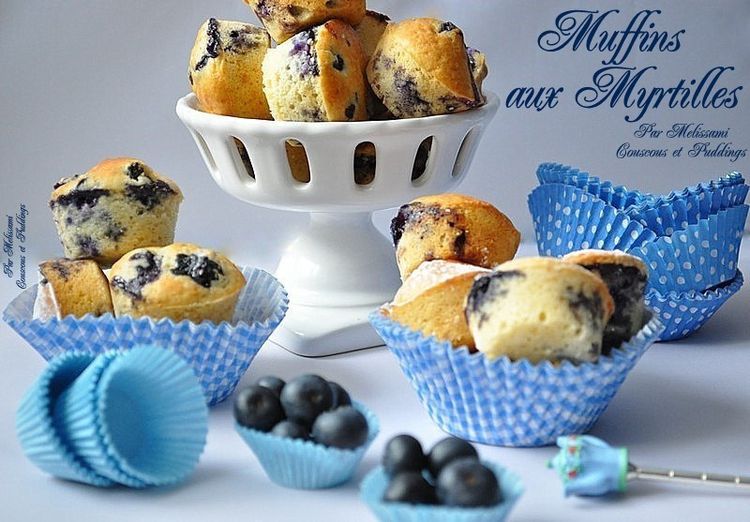 Ingredients:
300g selfraising flour
1 teaspoon yeast
50g butter
80g caster sugar
150g blueberries
2 eggs beaten
225ml milk
1 teaspoon vanilla extract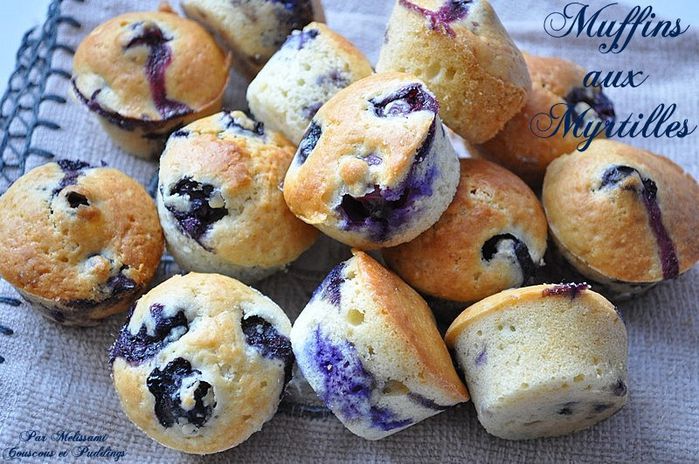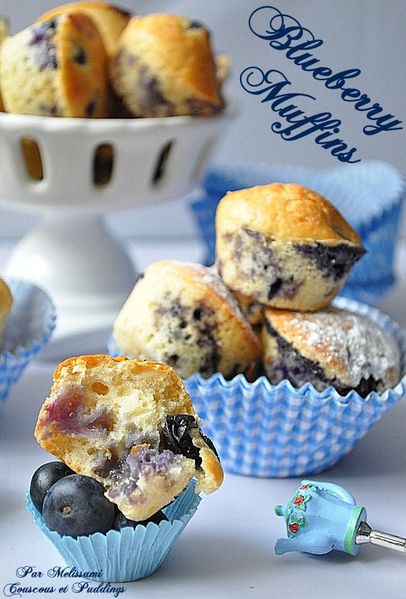 Method of preparation:
Mix the flour and baking powder, and rub in the butter.
Add sugar and the blueberries.
In another bowl, combine eggs, milk and vanilla extract.
Pour the wet ingredients over the dry mixture.
Mix briefly.
Divide the mixture between muffin cases or a muffin tin.
Bake in a preheated oven 200C for 20-25min or until the muffins are golden brown.
Let to cool for 10 minutes before transferring them on a rack.