Biscuits with Summer Fruits Jelly
Biscuits with Summer Fruits Jelly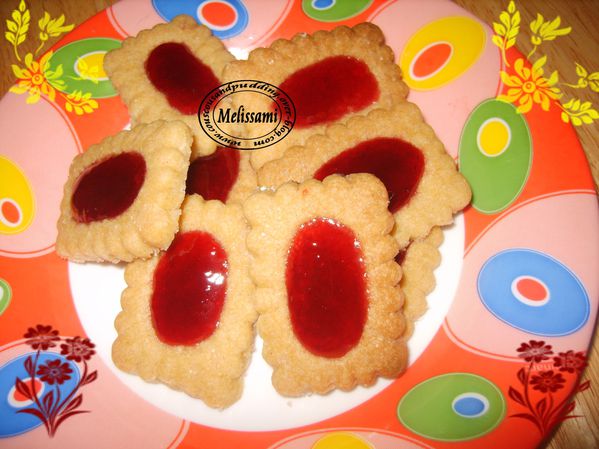 Ingredients:
250g plain flour
175g butter
130g superfine sugar
1 egg yolk
Jelly

Method:
Mix the flour and butter until the mixture resembles breadcrumbs.
Add the sugar and egg yolk, and mix until the mixture forms a dough.
Wrap in clear film and chill for at least 30min.
Roll out the dough on a lightly floured surface.
Cut out shapes using biscuits cutter.
Bake in a preheated oven180C/GM4 for 12-15min or untill pale golden.
Transfer to a wire rack and leave to cool.
Spoon a little jelly on to each hole.