Banana and White Chocolate Muffins
Pour la recette en Français cliquez ICI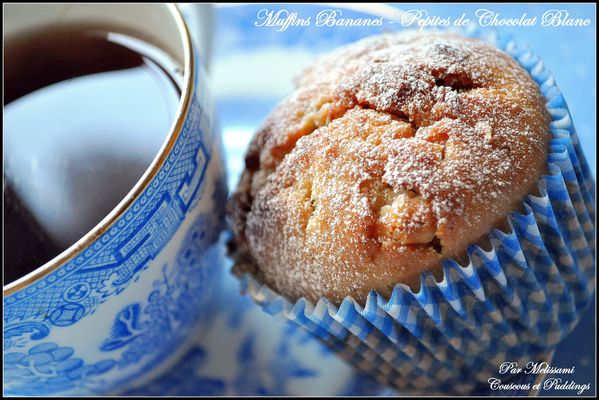 Have a bunch of overripe bananastaking up space in your fruit bowl?? and you're a fan of white chocolate just like me then I suggest thesevery moist banana and white chocolate muffins. Very quick and easy to prepare and great for a snack or for a picnic.
XXXX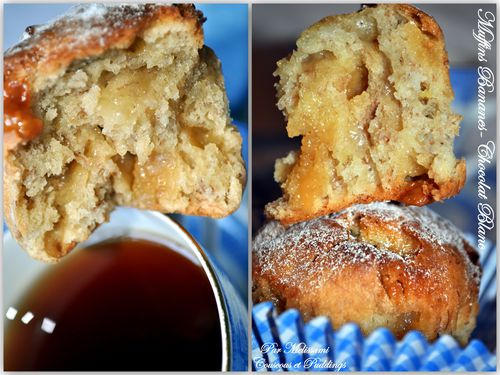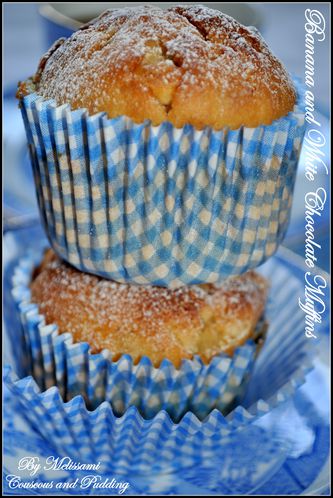 Ingredients:
125g butter melted
375g self-raising flour
175g caster sugar
2 eggs lightly beaten
2 ripe bananas, mashed
125g white chocolate chips
250ml milk
Icing sugar for dusting
Method:
In a large bowl, mix together all the ingredients until just combined.
Divide the mixture evenly between muffins cases.
Bake in a preheated oven 190C for 15-20 min or until the muffins have risen and are golden brown.
Leave the muffins to cool for 10 min.
Dust with icing sugar.